Name: Jennifer Herrera
From: Freeport, New York
Grade: 11
School: Freeport High School
Votes: 0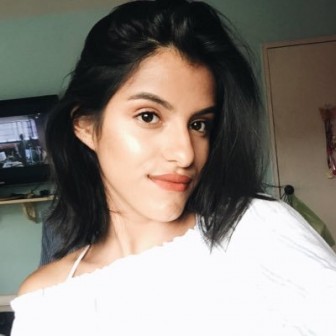 This year, volunteerism has become increasingly important to me as a
human being. I think I've grown to love volunteering because I am
constantly surrounded by peers that love to help others. My dad's
coworkers and my teachers run programs to help people in need and as
a result, they have been a huge source of my personal inspiration.
Though I have volunteered in many programs that have different
purposes, I tend to focus on volunteer work that involves helping
people that live in poverty or people that cannot even afford homes.
I've thought about this thoroughly and I'm certain that the
reason I'm attracted to this sort of volunteer work is because I
live in a town in which most families live in poverty and conditions
that no one should have to experience. I have friends that live in
small apartments with 12+ people and friends that have not had a
permanent home for a long time. I try to volunteer at a soup kitchen
at least 8 hours a week throughout the school year and more during
the summer. During my extra time, I volunteer by wrapping gifts or
packing boxes of for children in need. As a volunteer at the soup
kitchen, I have to set up the food and drinks and help distribute the
dishes to the people who have came in to get their meal. After
everyone has eaten, it is time to clean the dishes, the tables, put
the chairs away, and sweep. The hardest part of being a volunteer is
experiencing firsthand the mental and physical state of these people.
From interacting with them, it is clear that many suffer from serious
mental illnesses or are not emotionally stable. Many of the people I
have had the opportunity to help carry all their belongings with them
in large bags, which makes me question whether or not they have
stable homes. The physical state of many children did not seem to be
healthy. A person I remember clearly was a young lady who would let
men touch her inappropriately and would accept their offers to sleep
with her in return for money. That day, my heart broke for her
because no one should be put in that position. The best part of
volunteering is knowing that you're doing something that will help
others that are truly in need. You also get to meet some of the most
grateful and the sweetest people you will ever know. From my
volunteer position I have learned to be grateful for what I have
because there are people struggling to even find a place to stay.
Forward looking may mean many things to others but to me, it mostly
means being progressive and wanting for change to occur. I believe
volunteering at the kitchen is forward looking because it allows
families to go to bed without feeling hungry, exhausted, or unwell. I
hope to see more and more teenagers around the world becoming
involved. Together, young adults can drastically change the world one
issue by one. I'd like to think that my volunteering will make a
big difference as time goes by because I have done my best to spread
awareness about poverty and homelessness throughout my community. My
friends have also begun to volunteer with me and I'm hope more will
join as well!