Name: Anneliese Taggart
From: Vermillion , SD
Grade: 10th
School: Vermillion High School
Votes: 0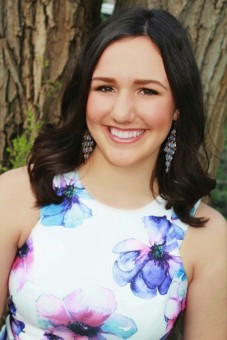 Special
Lives with Special Meaning
In 2007, my soon-to-be cousin Paul was prenatally diagnosed with Down
Syndrome. At the time, I did not know what Down Syndrome was, or how
severely it would change his life and the lives of his family
members, but I did know one thing – I could not wait to meet my
adorable new cousin. I have now been blessed with his presence in my
life for nine years, and can not explain how much he has taught me
and the great amount of love that I have for him.
Paul has inspired me to volunteer my time to the special needs community,
and through that, I have learned that the lives of those with special
needs truly are valuable and wonderful.
We live in a society where many de-value a child's life if they appear
to have any health issues, medical conditions, disabilities, or
genetic disorders. In fact, 90% of children that are prenatally
diagnosed with Down Syndrome never even get the chance to live. Those
with special needs are amazing people, that teach us compassion,
courage, thankfulness for small victories, unconditional love, and
many other life skills. Despite this, our society's ambition
towards perfection and lack of compassion towards those with
disabilities has left many special needs children marginalized.
Over the past six months, I have been fighting for the value of life in my
own community. I have followed my dreams and volunteered my time to
the special needs community by opening a free gymnastics class for
those with special needs, called SPED Tumbling. Through this
gymnastics class, I have had the opportunity to work with 3 unique
and beautiful children. I have seen them grow not only in their
gymnastics skill set, but as a person – I have witnessed them make
new friends and mature. Helping special needs children have fun in
the gymnastics room and volunteering for the Polar Plunge has
inspired me to speak with various organizations in my community,
encouraging others to stand up for the unique value of all lives, and
to volunteer their time for a cause they hold dear.
Volunteerism is something that is very important to me. Through working with my
cousin, Paul, I realized that by going out into my community and
helping those with disabilities, I truly can make a difference in
their lives. I hope that I have impacted the lives of those with
disabilities as much as they have impacted mine.