Name: Heather Seymour
From: Bakersfield, CA
Grade: Freshman
School: Syracuse University
Votes: 0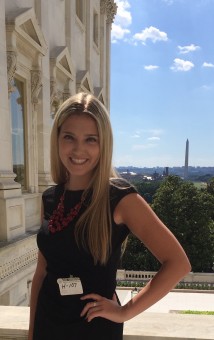 Volunteerism is a very important contribution to living in a community. Not only
is it great for the organization, but it too is great for one's
character. I volunteered in a senior citizen home for 2 years in
which I played games and talked with the residents. I loved hearing
the stories and spending time with the sweet men and women living in
both the assisted living and memory care facilities. I would go in
almost every day during the week and spend 1-2 hours there. I also
volunteered to teach a vacation bible school class for third graders.
There I had to develop lesson plans and activities to do with my
students. In volunteering at both of these places I learned that I
loved working with people and that I wanted to make a difference in
someone's life. So, my next endeavor will be to focus my efforts
on poverty and homelessness. I am an aspiring entrepreneur and
therefore hope to use my skills and knowledge that I gain from
college to establish and create a non profit organization that looks
to prevent people from living in poverty.
Of course it's much easier to say than to actually accomplish, but
this will not be the case for me. I have already begun to map out
ideas of how the organization will work. My main goal is to educate
and provide support to the participants. The first step in developing
this institution will be to construct a building in which will serve
as people's home, work, and school. Basically the shelter will
operate as its own community. The individuals living there will
contribute to the community and in doing so help not only themselves,
but as well their fellow "neighbors". Within this organization I
will develop some sort of service or product that the residents will
learn to sell, and in doing so will be paid in a sort of food
stamp/rent voucher. In living in this building the participants will
learn potential career skills and knowledge. There will be a focus on
trade school's concepts, in which the people will be able to
directly use what they obtain from class. In addition to career aid,
they will also be assisted with financial decision making, computer
operational skills and as well as many other important skills.

The biggest thing I hope to obtain from establishing this is success. I love to see people
succeed and would love even more to be the one that helped them get
there. I hope to build these people up to be able to go out into the
real world and be somebody. I believe that with education,
motivation, knowledge and support a person is bound for success.