Name: Eduardo Sanchez
From: Borrego Springs, California
Grade: 12
School: College of the Desert
Votes: 0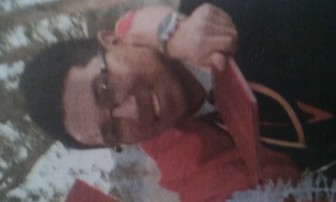 Summer School
Students Need Us
To volunteer has a very moral and just influences. It can be to improve the lives of
others, be more social or help others because that thing you're
volunteering for affected you in any way. For me I have volunteered
with kids at the local library. Personally I never had anyone to
teach me or help me study as soon as I finished elementary school, it
was a step to become more independent. However as an increasingly
more difficult school system arises there is more pressure on young
children to catch up and adjust, in any way I can help them become
better learners I want to be involved.
This program is part of the summer school program of Borrego Springs, I have time to be
involved between 11-1 PM from Tuesday to Friday as that is their time
in the library. My responsibility as a volunteer is to aid with the
distribution of food as well as help students with reading as well as
answer community member's questions. This is one of the challenges
as I may not know the answer to some questions, but it does prove to
be a constructive as it allows me to learn as well. Unlike many
students my age I have a deep interest to learn more about the world
because I am a very faithful believer of the phrase "Knowledge is
power." The more we learn helps us in our everyday lives because it
will effect your past learning. From the economy to social
interactions.
My actions will be very small in making a change. However i hope they reach the point of
the Butterfly Effect, where a small flap of a butterfly's wings can
cause a tsunami halfway around the globe. In my case it is to inspire
people to participate in our small community. A single person can't
do much to change the world we live in and we must band together to
create a change in our daily lives. Education is the most important
step to improving our world. There are so many places that don't
have the luxury of getting the school, we need to capitalize upon the
idea that free education works for the benefit of all students to get
the prime education they always wanted.
The greatest satisfaction I get is the community coming together. There are many
different people in my hometown from various backgrounds, to see
people of all kinds interact like that is actually very heart warming
in a world where hate festers around every corner. It's important
that kids grow to think of education as a priority than just a chore
that parents want their kids to go do. A summer school program is
meant to enhance those students academic skills, extra help never
hurt anyone and I'm sure going to the library will help keep their
ambitions high.