Name: Lily Muzzarelli
From: Windsor Locks, Connecticut
Grade: Junior in High School
School: Windsor Locks High School
Votes: 1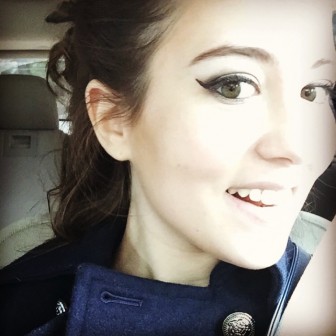 As a senior in high school I have experience serving my community.
Community service was a requirement for confirmation through my local
Catholic Church, and a mandatory graduation requirement at my public
high school. Yet although they have been mandatory I've learned
special lessons through each of my volunteering adventures. One
important concept I've learned is that other people around me have so
much to teach me no matter what I think I already know. People joke
that teenagers think they know everything about life and as much as I
hate to admit it, most of us teenagers, including myself, follow that
mentality. Through service, I learn firsthand that there is still so
much to learn about our world. My community appreciates my service,
but the valuable life lessons I receive from my time spent are
priceless.
"School is what you make of it". That is what my mom tells me when it comes
to my education. Throughout my academic career teachers have come to
know me as the student involved in everything. With this sort of
identity it is common for me to be asked to sit in on interviews for
available educator positions. Personally I've interviewed
candidates for science department positions, principle positions, and
I was recently asked to participate in Dean of Student interviews. In
total I've spent 8-10 hours interviewing potential hopefuls. This
type of volunteering leaves a special imprint on me as a student.
Through these interviews I leave my mark on my school system. Unlike
most of my peers I am able to participate in the "adult"
decisions. I am quite literally able to shape my own educational
path.

As a young person in today's world it became important to find a place
that encouraged me to be the best version of myself. I found that
through volunteering at my local Catholic Church. At first it was
just another piece of cotton fluff to add to my college application
but weekend after weekend something changed; I began to enjoy taking
part in the ceremony, knowing that for 10 minutes every weekend I was
reading words that could change the lives of the people in the
congregation. For someone in the congregation my words meant the
world. Since 2013, I've volunteered at an estimated 50 masses each
with its own special message. It is almost comical how every weekend
the mass seemed to pertain to some difficulty that I was currently
experiencing. One weekend it was about finding comfort in the
presence of God when I'd been feeling lonely; another weekend it
was about how God has planned a path for each of us when I'd been
feeling lost and overwhelmed. For myself volunteering surprised me in
that I did not need to carve out time for it, it somehow managed to
become a part of my life. My plan is to dedicate my life to public
service in the form of criminal law, changing the world one court
case at a time.