Name: Janie Thao
From: Stockton, CA
Grade: 11
School: Middle College High School
Votes: 0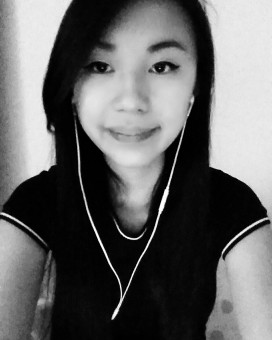 Take
Every Opportunity You Get
Ever since I was young, my parents have drilled into my head how important
it is to always chase and take any opportunity that comes my way. I
can't throw away my chances just because I believe that I am inferior
to others and don't deserve the opportunity given to me. Everyone is
given a chance to prove their worth and demonstrate that they are
capable.
When I was young, I've always admired doctors and how they are relied so
much in our community. With their immense knowledge, it's like
magic how they instantly know the cure to any illness and disease.
With my aspiration and dream of becoming a doctor, specifically a
primary care physician, I decided to volunteer at my one of my local
hospital, which is St. Joseph's Medical Center, because even though
the position I have isn't enough to help me acquire too much of
anything, with my volunteer-ment as a gift shop employee this will
allow me to connect with visitors, patients, doctors, and other
employees at the hospital. Communication is one of the key things
between a doctor and a patient; therefore, this position has aided me
to giving me common ground with my dream career.
To give more information about me as a gift shop volunteer, I was
offered the option to volunteer once a week for six months at my
hospital and I was assigned a shift that starts from eleven in the
morning till three in the afternoon every Sunday. As a gift shop
volunteer, my responsibilities were basically to get in routine with
the gift shop retail environment, operate the cash register and
credit card machines, restock merchandise, keep the shop neat and
orderly, and other things relating to the sort. I've been only
working as a gift shop volunteer for two weeks now, so my biggest
challenge as a volunteer was offering great customer service and
being able to socialize with customers and my co-workers without
being shy and awkward. In addition, something that has given me the
most satisfaction as a volunteer was getting into the routine of
working with the cash register and trying to become faster in running
the machines. Even though I've only been an official volunteer for
two weeks, from my volunteer position, I've learned that I should
develop more social skills and that just communicating with others is
small deed that does make a difference in others' lives.
Though my interests and career goals aren't totally in alignment with that
of my volunteer focus, volunteering at a hospital as a gift shop
volunteer has given me the chance to be exposed to the environment of
working at a hospital. Using the opportunity that I took, I believe
that this minor position will help me later in the future because
though I'm not able to shadow doctors, I will be able to create
connections with people and network in a completely different way.