Name: Anthony Zenon Agama
From: Costa Mesa , California
Grade: 11
School: Newport Harbor High School
Votes: 0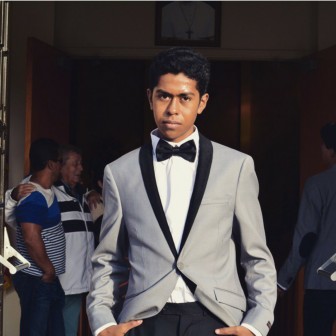 My community, the Latino community, means everything to me. I see them
struggle and face the negativity thrown at them, yet they persevere.
I dedicate my time to reach out and help them. I help them get
excited for school, help tutor them, I give them advice for high
school and even college. I have done many outreach services for my
Latino community.
I volunteer at SOY, or Save Our Youth, and the main purpose of that is
to get kids off the streets and help them with school. I tutor kids
there and I get to enjoy my time with them. I talk to them and make
friendships. I love spending my time there. I go there at least once
a week and go for three hours. I am dedicated to spending my time
with those kids. I also was part of an impact project that went to
low income, predominantly Latino children and taught them how to get
into higher education. We gave them advice, we gave them our contact
numbers if they ever need help. We went for one day ad were there for
five hours, but it took three months to plan since we gave them an
essay contest with prizes, we organized a field day for them, we gave
them free lunch, we gave them bracelets, and we gave them the gift of
our support, something some of these kids have not seen. I loved
seeing their smiles, and my biggest satisfaction is just knowing I am
helping the Latino community. I was an organizer in all of this and I
made the ideas. I was almost the brain behind this project.

I loved this so much, I made my own Latino club at my school. The very
first ethnic club. It is something I am pouring my time and even love
into. I want to help the Latinos at my school and help them get that
higher education. At the end of the day I do all of this to get the
Latinos to puruse a higher education because with that college
degree, we can break stereotypes and finally release the baggage we
carry daily because of our skin color, because of our language,
because of our culture.
What I learned as a leader was how to enjoy my time with these kids. I
truly love doing that and I learned what my passion is. I, however,
have faced many troubles. I have other things to do and a lot of
homework with a lot of stress already from my schooling. So sometimes
it interferes with my time volunteering, but I have learned to juggle
my time and to really become organized. That was biggest problem,
being unorganized, but I am learning to make myself organized.