Name: Eunice Tumang
From: Manassas Park, Virginia
Grade: 12
School: Manassas Park High School
Votes: 0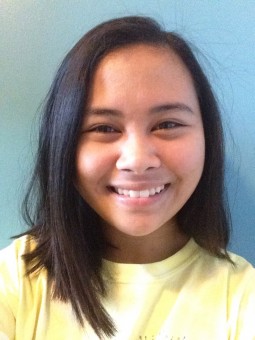 From a very young age, my parents exposed my siblings and me to volunteerism.
Whether it be through church or school programs, I've always had
the passion of giving back to the community. I believe that every
young person should have the spirit of volunteerism for the reason
that it creates a well-rounded individual. Acting upon the passion of
giving back will build a generation of selfless and successful
people.
I've mostly been involved with youth and the elderly. I volunteered to work with
kids between the ages of 5 and 10 whom I tutor and give piano lessons
to for about 4 hours a week. Having the opportunity to help them
achieve school and personal goals builds up my passion for
volunteerism even more. Also, being close with my grandparents has
given me a passion for the elderly. My youth group visits a nursing
home every Saturday where we entertain and care for them in any way
we can for about 2 hours. Working with different age groups has
taught me that no matter the age, every person yearns for love and
attention. Providing just that has become my personal goal.

Working with children and young people has become my passion. It's
the reason why I've chosen to pursue a career with kids. I intend
to pursue a pediatric nursing major and to build on from there in
hopes of becoming a pediatric Oncologist. Volunteerism has greatly
influenced my career choice by rooting the passion of helping others
in me. Seeing the smiles and happiness on the faces of these people,
whom I have volunteered for, is what gives me great satisfaction.
Knowing that I was able to make an impact in their life brings me
joy. The biggest challenge I faced as a volunteer was socializing
despite my shy personality. Community service and the career I've
chosen is very social and requires interaction with people.
Volunteering is a way for me to socially connect and to open up. It
has guided me to what my true calling is and has helped me to
overcome a social hindrance.
Last, giving back to the community has given me a sense of purpose
and role in my community and the world. Many people think of
themselves as 'just another number' in the population when in
reality, each individual has the opportunity to make a difference in
this world. Volunteerism is one way I have made a difference. The
proof of that lies with the people that I have touched. In a few
years from now, I believe those kids will one day become someone
great and that they'll touch someone else's life as I have
theirs. I aim to pass on the spirit and passion of volunteerism to
them.
Therefore, volunteerism is a way for youth, like myself, to step up
and take charge of our generation. Learning how to set aside
selfishness and giving way for selflessness early will help to create
a well- rounded and passionate generation.