Name: Andreina Lamas
From: Philadelphia, PA
Grade: College Freshman
School: University of Pennsylvania
Votes: 0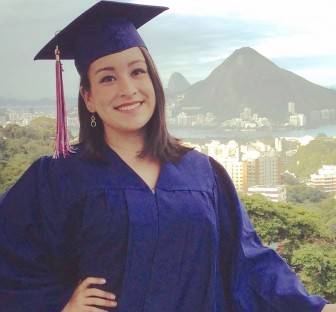 Volunteerism has been proven to work best when the volunteers really know what
they are doing—which is why the area I have chosen to volunteer in
is teaching English as a second language. As a Latina international
student, I was fortunate enough to have been raised bilingually,
speaking English and Spanish at home and in school. In high school, I
decided to put this background to good use, volunteering in a program
that allowed students from my high school to teach English to middle
and high school students from the neighborhood, in order for their
future opportunities to be broader thanks to language accessibility.

In college, I decided to become even more involved. I discovered the Mighty Writers Project here in
Philadelphia, a program with various locations that helps younger
students with their writing skills. More than that, however, the
branch that I volunteer in—El Futuro, a predominantly Latin
American branch—allows volunteers to create their own workshops. My
workshop—which goes on for an hour a day, one day a week during the
school year but two days a week during the summer—focuses on
teaching English to Spanish-speaking students, ages 10 to 18. I began
this work during January of 2016, and am planning to continue
volunteering there throughout my college career.
Responsibilities of being an ESL workshop leader include creating my own curriculum,
which means that I have to decide what material to teach, as well as
when I will teach it. I had to compile my own resources in order to
decide the best way to go about teaching the language, but I have
discovered that the best way to teach is to ask my students what they
want to learn. Because of this, I always begin my workshop by having
the students give me sentences, phrases or questions in Spanish that
I then translate for them. This helps me teach them grammar, spelling
and pronunciation in a more practical setting than theory.
Aside
from telling me what they want to learn, the students have been
immensely helpful mainly through their passion for learning and their
eagerness to begin the workshop with me. Already I can see so much
improvement in their English-speaking skills, particularly when one
student asks for a translation and another one uses their
already-learned grammatical skills to try to translate it for them.
As
a Latina, I see myself reflected in them, and I know how much
speaking English has helped me during my lifetime. My long-term
career goals include helping Latinx people have a better living
standard, both in the United States and abroad. It is my personal
experience that speaking and reading in English is a skill that, if
not necessary, is highly rewarded in today's world. At home, my
students get the chance to foster their Spanish skills and be fluent
in their native language. What I aspire to do is provide the skills
to be multilingual and therefore have that advantage for their
futures.