Name: Erycah Kelley
From: Richmond, Virginia
Grade: fresman
School: Virginia Union University
Votes: 1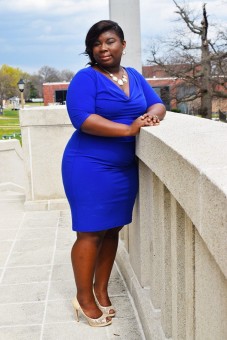 7/11/16
Theater
with an impact
By:
Erycah kelley
My professor told me "If you want to make an impact on yourself and an
impact on your community, you must give back." I never knew what my
professor meant about giving back That change on February 22, 2016.
This was the day that I decided enrolled into University Players, a
volunteer opportunity located in Virginia Union University.
As a theater minor in Virginia Union University, I had to choose a
volunteer program that involved the arts. I wasn't an artsy person,
so joining the art team at school was definitely not an option. As I
was looking at the other programs, There was one that stood out to
me. That program was University Players(U.P.). University Players was
a youth arts program affiliated with a theater company founded by my
theater professor.
U.P. allowed you to gain experience in the theater via acting and stage
managing while letting you gain volunteer credit through mentoring.
You only had to participate once a week on Thursdays from 4-7. I was
drawn to this program due to the fact that I would be doing what I
love, and I would mentor kids. I didn't know it then, but I had
signed up to be a huge impact to the Richmond community.
The day I realized I made an impact was when I stage managed one of the
plays that was being held at the theater in my school along with 4
fifth graders. I was talking to one of the students about my passion
for the theater. The fifth grader had a similar interest, but didn't
know if that was the right career path for her. I told her to follow
her dreams no matter how unsure you  are about it. The fifth grader is now looking into how to get into Juilliard college and has convince her parents to give her acting
lessons.
That day, I had realized two things. One, this program was more than just
a volunteer program. It was a way of allowing kids to realize their
dreams. And two, impact doesn't only come from the mentor. I
realized that the kids left an impact on me. I really enjoyed their
presence, determination, and their overall professionalism. The
impact is the reason I have decided to come back to the program, and
do it everyday.
Volunteering can impact everybody involved. You may have some challenges I had
like trying to get a kid's attention while trying to stage manage a
play, but the satisfaction of helping out others and the impact is
worth it. I believe that the impact the kids & I have left will
last for many years to come because it the program can really change
the negativity of the world around through the art of theater. I
can't wait till next year when I volunteer at U.P. again.