Name: Tyeric Mitchell
From: Dallas, Texas
Grade: 12th
School: The University of Texas at Dallas
Votes: 0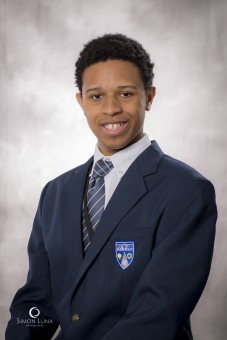 While I am not currently enrolled in a volunteering program, I was in one
during my 11th grade summer vacation. The Perot Museum was offering
an unpaid internship where volunteers would act as counselors for
children coming to the Museum for summer camp. Along with that, I was
aloud to assign volunteer work for myself. So, after the initial
interview, I started to schedule my hours at the Perot Museum. It was
my first time volunteering at a place of business for an extended
period of time, so I would be lying if I said I wasn't nervous.
However, I persevered and successfully accomplished 132 hours of volunteer
work over a one month period. I was even sent an award for most
volunteer hours completed in the country, signed by the President of
the United States himself! After my time at Perot was over, I
calculated that I averaged about 4 hours of work per day. Since I was
able to choose what I did as a volunteer, I actually had many
different jobs. However, to be honest, I mostly just walked around a
specific area of the Museum and made sure everything was up to par. I
generally helped out other guest when they had questions or were
lost. Many a time I had to take over for when another volunteer had
to leave for some reason or another.
Outside of my volunteer work, I spend a week working as a counselor for the
Perot Summer Camp. My job was mostly the same, except it was to watch
the kids and make sure they didn't get into trouble. I will admit
though, it was considerably difficult to keep track of all of them.
Especially this one child named Noah, who always ran off into corners
to look for bugs.
To be honest, the major reason why I chose the Perot was because of my
school. In order to graduate, I needed to complete 100 or more hours
of volunteer work either during school or over the summer. One of my
high school teachers actually told me about Perot, so I sent in an
application. The rest, as they say, is history.
The most satisfying part of my volunteer work would have to have been
when I worked in the Frakking Simulator. In one of the exhibits,
there was an area where people could come into a room that simulated
the Frakking procedure. The reason this was so cool to me, is because
I was told by other employees that working in that area would suck my
soul out of my body. Well, here I am a year later, and I still have
my soul! So, I guess I'm the exception!
What I took away from my volunteer time at Perot that shall help me in my
future goals is, how to be respectful towards people. I learned how
to keep a respectable distance from others, and how to watch out for
people who are in need of help.