Name: Elyse Hablitzel
From: Kent , Ohio
Grade: College Junior
School: Kent State University
Votes: 0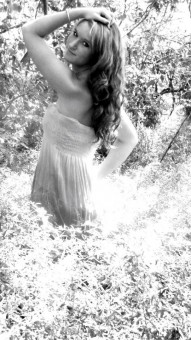 Youth
Forward Scholarship 2016
Over the past several years, I have volunteered in many different areas
such as Relay for Life, 4-H, Youth Fellowship and school activities.
For the past five years, I have really focused on volunteering for
children's programs because they are so many children in need,
whether it's medically, or needing an outlet to focus their time
and energy on. I believe every child deserves the chance to be set up
for success and to live a healthy and happy life.
My responsibilities as a volunteer for vacation bible school include: preparing and
leading craft and game time. I give swim lessons to all levels of
swimmers; beginners learning how to doggy paddle, all the way to
experienced, competitive swimmers who are searching for technique
advice and training. I was inspired to give swimming lessons because
there are so many water related accidents that could have been easily
prevented if the child knew how to swim. Also, due to my strong
passion for competitive swimming, I want to help anyone who is trying
to improve; accomplish their goals. As a volunteer volleyball coach
for my community's biddy volleyball program, I teach the basic
skills and rules of the game.
My biggest challenge as a volunteer is juggling all the activities that I choose
to participate in and the patience that it takes on a daily basis.
Between working with kids, their parents and the responsibilities I
have as a volunteer, the job can be a bit demanding.
Through these activities, I've learned that little kids think the world of
someone who is paying attention to them and helping them learn a new
hobby or activity. It is a blessing for me to watch each child I work
with, develop their own personality, make friends and try new things.
The programs I volunteer for now, I was once a part of as a child.
I've continued to carry with me my strong faith in Christ that was
instilled in me from bible school and my love for sports that I
developed a passion for when I was six years old. Since starting my
volunteer experience with children five years ago, I see my now
12–year- old kids turning into great athletes and amazing and
ambitious young teens. To say I'm proud of them would be an
understatement! When their parents stop me at the grocery store or at
a home football game to say "thank you for being such a great role
model"; I know I am doing something right.

I love volunteering because I want to give back to the youth of my
community like many gave to me when I was little. I was constantly
inspired as a child and to inspire others is the greatest privilege.
My younger siblings are my pride and joy and it's also my goal to
set an example by showing them that giving back to the community is
one of the most rewarding acts of kindness they can give.