Name: Allison Kopp
From: Lakewood , Washington
Grade: Junior in College
School: Pierce College
Votes: 0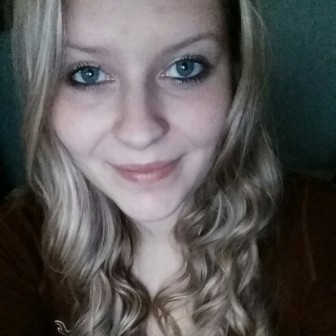 Volunteering isn't something that everyone can handle or do. What I mean by that is
volunteering takes up a lot of time and it takes a special person to
willingly volunteer. It takes strong, heartwarmingly nice, and
dedicated people to volunteer; especially since volunteers don't
get paid for their time and skills.
I volunteer out of the kindness of my heart and I absolutely love it. I have been
volunteering for almost 5 years now. Two of my biggest passions are
sports and kids. Since I love those two things I am a volunteered
soccer and basketball coach. The first two years I coached I
volunteered to coach a program called Little Kickers with kids ages
four to six. The third year I was the volunteered head coach for a
Boys U7 soccer team and a Boys U9 soccer team. That same year I
volunteered to coach a 3rd and 4th grade Boys
basketball team. Now last year I was the volunteer head coach of two
soccer teams; a Boys U10 team and the Little Kickers team again (ages
four to six). I also volunteered to be the assistant coach for two
teams, a Girls U7 team and a Boys U8 team. Again I volunteered to
coach the Boys 4th grade basketball team that year. This
year I am going to be coaching a Boys U11 soccer team and a 5th
grade Boys basketball team.
Volunteering to coach these kids is something I love to do. I love being able to
teach them and share my passions with them. It is truly rewarding and
I love being someone they can look up to. I don't think I could
ever stop volunteering because I love teaching the kids so much.
Volunteering to coach these kids has made the last 5 years of my life amazing. I am
constantly thinking about those kids and what I can do to make sure
they are having fun and learning. One of the most important things to
me is that they have fun and want to come back and play every year.
Everyone should experience some sort of volunteering. It has changed my life for the
better. Also I learned and grew so much while volunteering both
physically and mentally. I love being able to give back to the
community as well as connecting with the kids. I would never give up
the relationships I have formed with some of these kids and their
families. Volunteering is an incredible and rewarding thing to
participate in.