Name: April Fleck
From: Bloomington , Indiana
Grade: N/A
School: Ivy Tech Community College
Votes: 0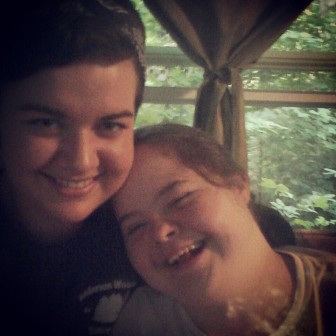 August
1, 2016
April
Fleck
Youth
Forward Scholarship
True
Power Is Service
In 2014 I attended my 5th Catholic HEART Workcamp. If you haven't heard
of CHWC, it is essentially a spiritual retreat in which the focus is
service. Campers wake at 5 am, attend a morning mass, and are sent
out into the community to work for the day, not to return until 4 or
5 pm. The purpose is to build a community of people who help people,
regardless of age, race, gender, or sexual orientation. At this
particular camp in 2014, I bought a shirt with a quote from Pope
Francis. The shirt was plain in color with no design. It simply bore
the words, all capitalized, "TRUE POWER IS SERVICE." If
there is a phrase to live your life by, I believe this is it. I have
never been more at peace with myself, more energetic, more motivated,
more loving, or more loved than when I've been serving someone else.

Over the years I've participated in the food drives, gift wraps for
charity, and lawn raking for the elderly. I've peer tutored teens
with traumatic brain injuries and learning disabilities. I've painted
houses, pulled weeds, visited nursing homes, and played soccer with
the children of Iranian refugees. I've been a volunteer counselor for
Anderson Woods Summer Camp for disabled children and adults. I've
served my community and communities outside of my zip code but the
reward has always come back at me tenfold in the perspective I've
gained and love I've been able to give and receive. Some of my most
cherished friendships have come from service projects, whether
organized or spontaneous.
I believe with my whole heart that true power is service and I hope to
spend as much of my life as possible giving back to others. That's
part of the reason I want to pursue radiation therapy. I want my life
and career to be centered on changing the world for the better,
whether it be helping a patient diagnosed with cancer or volunteering
at an animal shelter after work. I have had the privilege of
witnessing the power of service and never want to let that part of my
life fall to the wayside. My t shirt may be faded and ripped by now
but my determination isn't. The world would truly be made better if
all of us served one another as much as possible, but since I can't
change the world, I'll start with my neighborhood.