Name: Grayce Taylor Brayton
From: Santa Maria, California
Grade: 12
School: Orcutt Academy High School
Votes: 0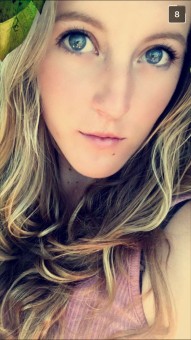 Grayce
Brayton

Volunteen

I was always scared of the hospital growing up. The nurses rushing
around, the blood being drawn, and the beeping machines always made
me feel anxious. I thought I would never in my life become involved
with the hospital. Well, that soon changed. I was almost done with my
sophomore year of high school when I started becoming interested in
the medical field. My mother is a respiratory therapist so she would
always come home with gnarly stories of what she had done that day.
Of course these stories were always shared over the family dinner
which caused my sisters and my father to become nauseous, but I
however was unaffected.

Before I knew it my mom had persuaded me to help as a volunteen in the
hospital. When I was asked what floor I would like to work on I
automatically answered with, "Whatever floor will get me the most
exposure." And that is how I was signed up to work the emergency
room.

My first day of volunteering was a rush. I was briskly walking up and
down the hallways changing beds, finding items for nurses, and
answering patient's questions. Volunteering became an almost everyday
thing. I would volunteer whenever I had time but my main shift was in
the mornings on Sundays. So far for the past five months I have
volunteered for one hundred hours and I will continue to do more.

Not everyday in the ER was an easy one. One day I had to stay an hour
past the end of my shift because the next rotation of volunteers did
not show up on time. That is where I feel I have the most difficulty
with. I find it difficult when other volunteers are not willing to
put the effort into helping the nurses and the patients in the
hospital. It just makes all the other volunteers look bad when some
volunteers are being disrespectful. That is why each time I go into
the ER or any part of the hospital I put my best attitude forward
because I know that it only takes one person to make all the other
people look bad and I refuse to be that person.

I have learned so much from my volunteering position. Not only have I
learned about the medical field, but I have also learned something
about myself as well. I recently realized that I want to go to
college to be apart of the medical field. I am almost one hundred
percent certain that I want to be a nurse anesthetist. After meeting
so many nurses I really fell in love with the amount of interaction
and trust there is with a patient and a nurse anesthetist. The
patient has to trust the nurse that she or he will use enough
anesthesia to allow the procedure to go smoothly and that during the
procedure, the nurse will make sure that all their vitals are
constant. The relationship between nurse and patient is a crucial
one. That is why I want to be a nurse anesthetist. Everyday I look
back to the beginning of my life and think about where I would still
be if I never got out of my comfort zone to try the medical field,
but all I can say now is that I am glad I did.