Name: Kennedy Brione Riley
From: Brownsburg, Indiana
Grade: 12
School: Brownsburg High School
Votes: 0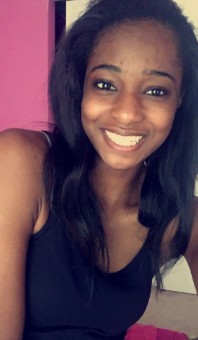 When I attended Brownsburg High School, I volunteered through to programs: National
Honor Society and Key Club. Being a member of each club gave me the
opportunity to help younger students at neighboring elementary
schools such as Eagle Elementary and Cardinal Elementary. Every
Tuesday and Thursday of my junior year for an hour and a half, I
would walk over to Eagle Elementary and help third graders with their
homework, practice new math material, or listen to them read to
improve their reading comprehension. Every Tuesday and Thursday of my
senior year, I would drive over to Cardinal Elementary for an hour
and work with two students, one-on-one for 30 minutes, to improve
their reading comprehension without the pressure of a teacher or
being in a large group of peers.
As a volunteer, my biggest challenge has been to be patient with students that don't
want to focus and complete the tasks. I found that little things can
be distracting to the students, so it became my job to provide small
incentives once the work was complete.
The greatest satisfaction that was gained from this experience was seeing the
students understand how to do what they once thought was hard. Seeing
them gain confidence in themselves was very rewarding because I knew
they could go to class, take an assessment and he/she would feel
prepared to ace the test instead afraid to fail. Even though the
students might not have a favorite subject, I wanted to make any
subject fun, so they enjoy learning and want to be in school to do
great things. I've learned that education is important to all
students no matter how old, because we are the future. I hope this
incoming generation has more learning experience than ever before
because a smarter world leads to a better world to live in.
In addition to my volunteer work at elementary schools, I also volunteer at the Men's
Wheeler Mission in downtown Indiana. By doing something as simple as
serving homeless men a warm, hearty meal, I am able to help others
and show them that they are not alone. Even though I am fortunate to
have a roof over my head and food on the table each night, I do
understand that not everyone has that luxury. It has made me realize
that there many people going through financial hardships that don't
permit them to have the same luxuries due to a disability, an
inability to secure a steady job or due to a lack assistance from the
government.

My volunteering experience has not only given me the drive to want to
help others but it has also been a forward looking experience for
underclassmen. They might have seen my works and an interest may have
been sparked. As decades pass, I will share my experiences and
encourage others to volunteer. I will remind them that no matter how
small the task may seem, they are doing something to better the world
and its inhabitants.