Name: Caitlyn Rich
From: Tuolumne , California
Grade: 12
School: Summerville Union High School
Votes: 0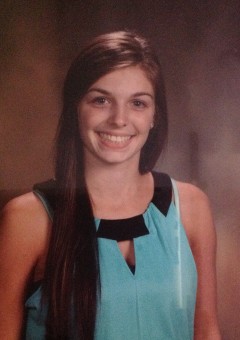 For centuries the idea of leadership has been examined. Perhaps no aspect
has been more often scrutinized than whether leaders lead most
effectively due to their example, or due to the quality of their
words. Yet, neither is alone sufficient. As John Maxwell said "A
leader is one who knows the way, goes the way, and shows the way".
For a leader to gain respect, words are more than adequate. However,
respect will be called into question and leadership positions can be
taken away when care is not taken to be consistent, and when everyday
actions are not fitting with what is expected from a leader. I
believe a true leader does not lead through self interest, but
through time and dedication to make the world around them a better
place; far and near.
I
joined student government as a sophomore, and it was an eye-opening
experience. I learned how to be an active member of my community by
building up over 300 hours of community service in three years. These
hours consisted of feeding the homeless at a local church, assisting
in Special Olympics track and field events, being a camp counselor
for a 6th grade science camp, hosting a middle school leadership
conference, volunteering in the Emergency Room at Sonora Regional
Medical Center, and many more events. Throughout my time volunteering
at the hospital, the dream of my future has transformed into an
immovable vision.
After gaining practical experience collaborating with others in leadership
and volunteer roles, I now believe even more strongly that leadership
cannot be given, it is something you earn, something you learn, and
something you demonstrate. Leadership is not shown through success
and popularity but is about helping volunteering your time helping
others.I have realized that I want to dedicate my life to this
ideology by joining organizations such as Doctors Without Borders in
order to assist those in countries and regions that have been
forgotten. I am determined to fulfill this goal and make a difference
for those with no access to medical assistance. Through leadership I
have learned to give, more than you receive, and as a result my goals
and my future plans have been established instead of a distant dream.