Name: Daija Braxton
From: Towson, Maryland
Grade: College Junior
School: Towson University
Votes: 69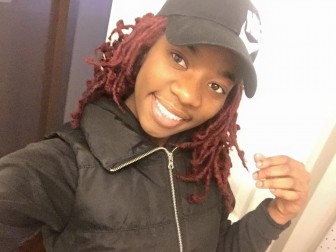 Volunteer
to Mentoring
Volunteering has shaped me into the young lady that I am today. It allowed me to
become exposed to different aspects of the life without leaving my
own backyard. Being a part of a community based organization at
Towson University, Definition of a Tiger, we mainly focused on
volunteering with unprivileged children in Baltimore City. We spent
approximately 10 hours a month for several months visiting a local
middle school promoting self-love, literacy and math to a few middle
school girls. My biggest challenge during the volunteer session was
creating a nonjudgmental environment while connecting with the girls
on a level that they will allow us to teach them, and share personal
experiences. To overcome this, we played plethora of ice breakers and
shared our stories. Sharing our stories helped them realize that
people go through the same obstacles that they are currently
experiencing and there is a light at the end of the tunnel. I
strongly believe that if I come back in a few years that the young
ladies will be successful and in college accomplishing tasks that
they once believe was impossible to reach.
The simple things such as volunteering brings satisfaction and excitement
to my life. Simply sharing my story and hoping that others listen and
feel inspired goes along way. Knowing that all the obstacles that
I've went through wasn't for anything and it paid off in the end.
I've learned through my many years of volunteering, that it's
just not about helping others; during the process they actually
helped me build myself up and allow me to look at the world in a
different aspect than before. Also, it has taught me to always
appreciate those simple things that I once took for granted because
everyone doesn't have the privilege or capability of witnessing
those simple things.

Doing what I love the most opened new doors for me. Spending countless
hours with these young ladies has geared me into starting my own
nonprofit mentoring organization with a few friends. Our mentoring
program will be targeted to high school females aged 15-18 promoting
self-love, wellness, self-respect.