Name: David Pawlak
From: Wailuku, HI
Grade: 11th grade
School: St. Anthony Jr. Sr. High School
Votes: 4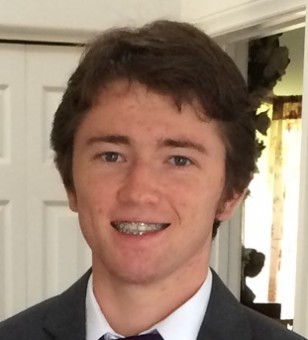 Volunteering in all types of ministries and programs should not only be for
scholarships and school recognition, but it should be for showing how
much you care about your community. In this essay, I will explain the
areas I volunteered for, why I volunteered, and why people should
volunteer in general.
I have volunteered my time with the high school I attend, at local soup
kitchens, and environmental-based groups. My school does a lot of
fundraisers to help support itself, the students, faculty, and staff.
However, the teachings and morals that are taught at my school
include students taking part in the community and helping them to be
educated physically, mentally, and spiritually. The school believes
that helping the community will help better it. I believe in that as
well. I help my school out with fundraisers, joining community
service-based clubs, and promote it positively because the school
provided me an excellent education and has taught me many lessons to
help build my character. The best way of saying thank you and
continuing its legacy is to help it stay afloat. I help out with the
local soup kitchen because I know that there are people who are less
fortunate than I am. The least I can do is help feed those who are
homeless, poor, elderly, injured/homebound, or needy. I volunteer
with environmental-based groups because the environment is very
important where I live. Taking care of the environment that you live
in will help you appreciate it and enjoy it as long as you live.
While quantity of volunteer service is essential, the quality of each
volunteer service is more important. Showing how much time you put
into the volunteer service, whenever you have the opportunity to,
will make people believe that you are caring, respectful, and
selfless. Whenever there is an opportunity to do community service, I
always volunteer for it. I don't volunteer because I'm forced to
do it or I want the physical reward. I volunteer because I know that
there is something that has to be done and that people/things need
help. As functioning members of society, I believe it is our duty to
help those who have helped you. Because the people who work or run
certain organizations appreciate the service and work you do with
them, they will actually give you rewards for the work you have done.
They show their appreciation by doing this, but you should look
forward to the spiritual or emotional reward for the volunteer
service you have done. If you feel that you have done something good,
then that is your reward.
Volunteering has many benefits depending on how much you do and where you
volunteer. However, even if you do a little bit of community service,
it makes a difference in some way. The satisfaction of doing
something good for the community is the reason why I volunteer.