Name: Serena Francois
From: Davie, Florida
Grade: 12th
School: Nova High school
Votes: 0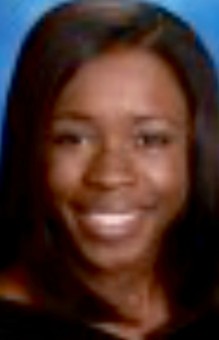 Serena
Francois
Mahatma Gandhi once stated that " the best way to find yourself is to lose
yourself in the service of others" and I couldn't agree more.
While participating in many community service opportunities, I was
able to discover and learn of the many qualities that I was possess .
Engaging in service to the people and organizations within my
community has provided me with the ability to connect with others and
contemplate my future career aspirations.The start of my volunteer
service began with Hands On Broward, where I was introduced to other
groups that needed assistance in making their specific goals a
success. While I was volunteering with this particular organization,
I was able to develop the ability to completely commit to goals that
I set for myself. As the result of my community service with the
HandsOn Broward, I was introduced to the Kids In Distress, a notable
organization.
The Kids In Distress (KID) organization is a community supported agency
caring for previously abused and neglected children. While
volunteering at KID I participated in maintaining a safe and fun
environment for the children who were part of the organization. The
children there were so loving and energetic, it was impossible not
to make a connection with each and every one of them. With these
connections, I was able to create a unique and healthy companionship
with all the extraordinary children. With my experience at KID, I
developed an interest in the healthcare of children which resulted in
my career aspiration of becoming a Pediatrician, where I can be one
of many champions of children and adolescent health. In addition to
my interest in the children and adolescent health care fostered by my
involvement with Kids In Distress, I was able to improve my
communication skills with the children and professionals within the
organization. A Pediatrician needs to have high levels of
communication skills to effectively engage adolescents and teenagers
in conversations to get them to open up and discuss their feelings
and concerns. Every time I was able to commit a few hours every day
at the Kids In Distress, I wanted to devote even more time to help
other individuals. So with that desire I decided to join the
volunteer service at the Memorial Regional Hospital. While
volunteering at Memorial Regional Hospital, I was assigned to assist
visitors to their respective rooms within the hospital and support
individuals with disabilities (with what?) to While volunteering at
the hospital I developed a reputation of fostering a welcoming a
cheery environment with a smile. Although I enjoyed my experience
at Memorial Regional Hospital, I had a specific goal to volunteer
within Joe Dimaggio Children's Hospital, which would further
expose me to the arena of child and adolescent health care in my
career aspiration in becoming a Pediatrician. I am currently a
volunteer at Joe Dimaggio's Children's Hospital, where I am
assigned to play and assist with children that are pre or post
surgery. My experience thus far at Joe Dimaggio's Children's
Hospital reminds me of my experience at Kids In Distress, in where I
have the opportunity to positively connect with children. In addition
to interacting with children at Joe Dimaggio Children's Hospital, I
have the opportunity to interact and observe Pediatricians at work.
Having the opportunity to converse with Pediatricians about their
work has given me an insight into my future journey and gather
nuggets of knowledge to assist me in meeting my future aspiration of
goals of becoming a pediatrician. Dedicating myself to community
service within my community has resulted in generating number of
community service hours. Volunteering my time within the various
organizations, has resulted in my being able to have a perspective on
the bigger picture of the world around me in addition to building
connections with individuals that helped shape my future goals I will
never stop volunteering because I know what how it has enriched my
life.. Although these were not all the organizations I volunteered
at, I feel as though these were the most significant and impactful on
my life. I will continually encourage all youths to get involved
with their community as it has the ability to amplify the potential
and capability within oneself.