Name: Clayton Atwood Vasey
From: Sweet Valley, Pennsylvania
Grade: High School Senior (12)
School: Lake-Lehman Jr. / Sr. High School
Votes: 0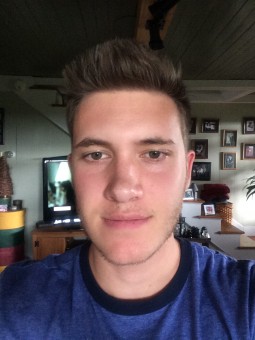 Clayton
Vasey / Lake-Lehman Jr./Sr. High School
Volunteering
in the Emergency Department
I chose to volunteer in the medical field because I feel as if medicine
is one of the best outlets through which to elevate both physical and
mental health. I volunteer in the Emergency Department of my local
Geisinger hospital. I help the Department every Tuesday and Thursday
for 4 hours each shift for the past two months. As an Emergency
Department volunteer, I specialize in making people comfortable and
happy. I move sick people back and forth from rooms, track down
objects that they may desire, like blankets or heat pads. My biggest
challenge as a volunteer has been becoming comfortable around people.
I've always been rather sheltered and uncomfortable in social
situations. But facing this challenge through working with people
who appreciate your efforts is very rewarding and helpful in
reversing my sheltering and uncomfortability. The satisfaction I
gain from volunteering is endless, I get to see people I helped to
heal and they are so gracious. However, as a learning opportunity,
one also sees the traumatized and restless. Seeing the best and
worst sides of people is very eye-opening, especially for someone who
is aiming for a career in advanced medicine.
My activities at the Geisinger Emergency Department are without a doubt
"forward looking." To me, that means preparing me for what I
will be doing the rest of my life. I plan on becoming a research
oncologist. With that, comes a duty to know people, be able to
interact with them, and doing so in a medical sense. Volunteering at
a hospital and exposing myself to medical jargon, medical personnel,
and medical rules and requirements, all help me to further my career.
As a volunteer, my main change I hope to foster is to create a
comfortable atmosphere for patients when they enter the hospital. I
want to make visiting a medical institution a non-traumatic
experience. If I was to come back in ten, twenty, or even thirty, years I think my
volunteer activities would have made a difference because those
people I comforted got the medical attention they needed and felt
better about it. I
assisted them in gaining better health. That
is why medical volunteering is so essential.