Name: Marcia Barben
From: York, PA
Grade: College 2007/2008. Accepted to Penn State Fall 2016
School: Penn State-World Campus
Votes: 0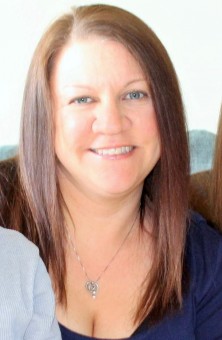 Immediately after I graduated high school in 1994, I joined my local volunteer
fire department. For some time I would hang out with a friend of mine
who was already a volunteer. I loved it there. People were nice, the
environment was fun, and the talk about emergency calls was exciting.
I decided to join. I did this for two reasons. First was the desire
to do something important. I wasn't popular in school and didn't
do well with my education at all. There at the firehouse I had
developed friendships and had taken an incredible interest in the
ambulance and fire engine. This was a total turnaround from high
school and it felt great. Within a year I became a
Firefighter/Emergency Medical Technician.
Classes to become an EMT were held twice a week for five months. Firefighter
classes were held once a week for four months. I and almost everyone
at my age then, for the most part lived at the firehouse. If we left
it was for work or home to do laundry. There was more "downtime"
then emergency calls. During that time we would have training,
station clean up, and fire prevention in the community. When there
was an emergency I would provide patient care. It could be anything
from applying a band aid to performing CPR. I would enter homes to
extinguish fires or even rescue a cat from a tree.
The biggest challenge in being a volunteer firefighter/EMT was treating
and coping with medical and trauma emergencies. Over time and with
training and experience it became easier. The biggest satisfaction
though is helping people and having that positive outcome.
Being a volunteer taught me not to be judgmental and listen to everyone's
story. You can't judge people on what you see. When you are young
you tend to judge "books by their cover." This definitely cannot
be common place in this profession or any for that matter. Whether
it's personally or related to their illness.
Volunteering introduced to a wide spectrum of health professions. You interact
with doctors and nurses when you transport patients to the hospital.
Volunteering also allowed me to interact with people from all
backgrounds and I found a particular passion to help troubled teens.
With my graduation from college and obtaining my Bachelor's Degree
in Human Development and Human Studies, I want to help troubled teens
with depression and addiction by creating volunteer opportunities for
them. Unfortunately teens are turned away from organizations if they
show instability. I want to see that change.
Years from now I will still remember some of the lives that I changed when
I volunteered. There are certain calls you don't ever forget.
What I remember most about the calls is the response emotionally from
the patient or family, not so much the medical procedure I performed
or the results from it.