Name: Sharon Rose Holden
From: Tucson, Arizona
Grade: Junior
School: NAU
Votes: 0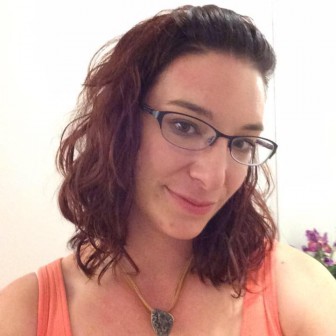 How Volunteering Helped Me Find My Passion
By Sharon Rose Holden
Volunteering is incredibly important to me, because I believe that
we're all in this crazy world together. We should be able to take our
strengths and use them to help develop others and raise them up. As a
volunteer reading tutor at Whitmore Elementary School in Tucson, AZ
for two hours a week for five school semesters, I learned what a joy
and pleasure it is to watch the light click on in the minds of
children who were struggling with reading and writing. Each of them
were so different in their learning styles and attitudes. I have
helped a few children with ADD and one with reading comprehension
issues. I had to learn to adapt and adjust my communication style.
Spending time with those children helped me to discover that I wanted
to go back to school and earn my degree in Early Childhood Education.
I am going to be a Child Life Services Specialist and help children
at hospitals to understand the treatments that they are undergoing. I
want to volunteer with refugees in my spare time after I am
certified. I love making a child feel cared for, respected, and
understand how truly important they are.
Local community volunteering is important to me, as well. Cleaning up
parks with Tucson Clean and Beautiful was so rewarding. It was a
little overwhelming at first, but in just two hours a month for a
year and we got to see a park that started out messy and littered
with garbage be transformed into a relaxing place to be proud of.
Cleaning graffiti for an hour a month for two years with my
neighborhood association as a child helped me to become closer to my
community. I was able to help people that I didn't even know feel a
little less victimized. I was able to help them to realize that not
all of today's youth are destructive.
Volunteering will always be a part of my life, whether it be to help
children, community events, or just picking up trash at a park. It's
not just the warm feeling that it gives me inside, it's how I affect
those around me in a positive way. Volunteering is how we can make a
little difference to make the world a better place, a little bit at a
time.