Name: Michael A. Bennett
From: Stroudsburg , PA
Grade: Highschool Junior
School: Michael Bennett
Votes: 0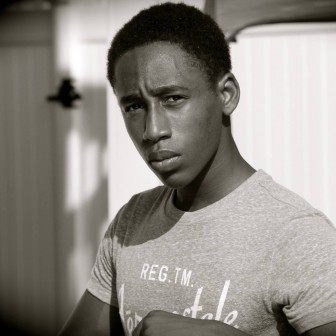 Volunteering is crucial because it allows me to give something back, whether it be
physical need, hope, a new opportunity, ect. I am a student in love
with art and i used my love of art to give children knowledge about
art by volunteering at art fairs at Morey Elementary School and
holiday arts and craft events hosted by my class. I participate on a
yearly basis, putting in 3-4 hours every year from 2014-2016. It's a
wonderful experience, to see their exuberant grins as they leave my
table with a new technique and a painted face. Sometimes, I just
don't want the fair to be over when i see how happy i make these
kids, and when i remember it, it's just one more reason to come back
again next year. As a volunteer, i was responsible for teaching and
entertaining the children with fun crafts and paintings. A child
would request something to be painted or created and i would make it.
I hope with all of my heart that the experience each child had helped
them grow a bit on their journey throughout life.
For the past 5 years i have been helping with the restoration of a
building from the 1800's owned as a hotel by a family living on the
property. They were low on funds so i volunteered my services. In
that place I'm responsible for many thing such as running the front
desk, customer service, cutting wood for the furnaces and any odd
jobs that pop up around the property. Also i help with the
construction and new installations coming in to keep it up to safety
standards. I would service up to 800 people, which is the hotels
maximum capacity. At times I stayed for weeks with the owner's family
to help out with whatever they needed. This building is an important
project to me because this building has so much historical value, and
it would have been a shame to just let it fade away. Before becoming
a hotel it was a boys home in the 1800's and in its basements there
could still be awesome historical finds. This place could have been a
place of significant history for my community so i believe it is
important to maintain it. I hope that this building will become
another reminder of where we have come from as human beings.