Name: Reagan Endler
From: Bryan, TX
Grade: 11th
School: KOR Edcuation
Votes: 0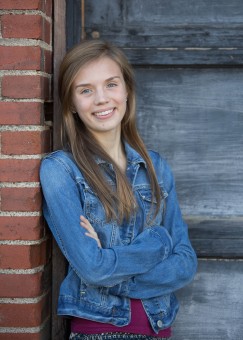 Like most high schools in America, my school requires a minimum of 25
hours of volunteer work each year. While some students find this
annoying, difficult, or too much work, I think volunteering is fun
and rewarding. I have volunteered in various areas including mission
work, local food pantry, and Vacation Bible School. I help with these
activities most because that is where I see the most need and feel
that the most help is required. On mission trips, I mostly work with
children, helping them with their school work or giving a Bible
lesson. I also have helped build a house for a needy family in El
Salvador and worked a different community gardens in Birmingham,
Alabama, pulling weeds, raking, and delivering ripe produce to food
pantries. At my local food pantry I work behind scenes assembling
food for the families that come. I have also helped with the
kindergarten aged children at Vacation Bible School, mainly as an
assistant to the teachers since there are so many children compared
to number of workers.
A challenge many volunteers struggle with is being lazy and not putting
forth their best effort. Through my time of volunteering I have seen
others who feel that since they are not receiving physical benefits
from volunteering they do not feel they have to give their best and
tend to be lazy. However, volunteering does give physiological
benefits. Helping others makes you feel good about yourself and gives
you a sense of joy. As Acts 20:35 says "In all things I have shown
you that by working hard in this way we must help the weak and
remember the words of the Lord Jesus, how he himself said, 'It is
more blessed to give than to receive." I have learned that not
everyone in this world is as fortunate as I am and that I need to be
content and grateful for the life the Lord gave. Everyone has their
own problems that come in different forms. I was blessed to have the
ability to serve others and my community and hope that others will
see and understand the joy and importance of volunteering.