Name: Jacob Morse
From: Elizabeth, CO
Grade: jacobmmorse@hotmail.com
School: jacobmmorse@hotmail.com
Votes: 0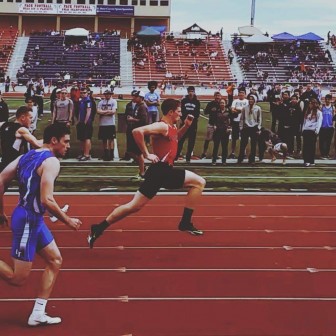 Volunteering:
Making a difference
Many people believe to change the world, they must commit these acts of kindness
that everyone can see, and that the world must be changed with one or
a few enormous acts of kindness. I'm here to tell you that belief
is nothing more than that; a belief.
As an Eagle Scout, I had to complete many hours of community service,
and participated in more service projects or volunteer events than I
can remember. If I had to guess, I probably put in well over 200
hours of community service. Whether it be helping clean up roadsides
and public property, to going to soup kitchens to help feed the
elderly, to my Eagle Scout project, which was building an 8'x10'x20'
storage shed for my high school's track team. The reason I chose to
do this for my specific project is that because I will be a D2 track
athlete coming this fall, and I owe it to my high school team. In my
eyes, the track team helped me achieve my goals.
I learned what it means to be a leader, as well as a follower. I had
to lead the construction of my track shed, and it is a lot easier
said than done. Especially when the contractors are kids ranging in
age from 8-16. I learned the difference between a boss and a leader.
A boss tells his/her workers what to do, while a leader works with
his employees. A leader listens to his teammates, and considers all
options in achieving the common goal. A leader gives credit to
everyone he works with, and doesn't cut anyone short. A boss does
none of these. These were attributes I would not have known if I
hadn't been put in the situation I was with Boy Scouts.

Volunteer work has opened my eyes on what it means to truly make a
difference. I used to think to make a difference, I had to commit
these spectacular acts of generosity and kindness in order to change
the world. In all reality, volunteering isn't about changing the
world; it's about changing someone else's world for the better. I
learned that the smallest, most simple gestures of kindness can
change one person's outtake on life, and it's possible to change
the world, one small act of kindness at a time.
Looking back on my project, I realize how much significance is behind
this storage shed. A motto my old high school team had was "Leave a
legacy", implying that we're supposed to do what we could, on and
off the track, to lead by example, and be remembered for being the
best we could be. To me, this storage shed represents my legacy, and
I'm happy to be able say that in 10, 15, or 20 years from now, when
I go back to my old high school, I can say I did my best to leave a
legacy through serving the community and volunteering.