Name: Marie Jean-Claude
From: Miami, Florida
Grade: 12
School: Florida International University
Votes: 0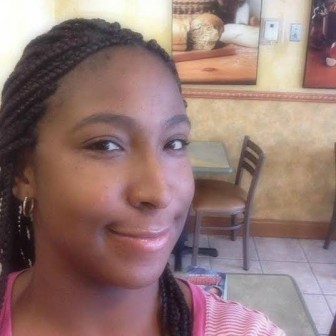 Marie Jean-Claude
Youth Forward Scholarship
Back in middle school, I was a part of
Drug Free Youth In Town, an organization which informs young students
about the effects of drugs and urged them to say "No" when it comes
to drugs. There were meetings held at the media center almost every
Tuesday or Friday. During the meetings, I learned about marijuana,
cocaine, nicotine, cigarettes, and other drugs. While being provided
information about these drugs, I was given a shirt that I wore to
every field trip that I attended. As a drug free student, I was
required to complete a minimum of twenty five community service
hours.
A few months later, I volunteered at
the Independence Church of God for three hours to give assistance to
children up to the age of eight. . As a volunteer, my
responsibilities at church were checking attendance, passing out
snacks, and walking them downstairs as soon as Sunday school was
over. Sometimes I distributed crayons for them to color. First, I sat
down checking attendance and gathered money. When I finished checking
attendance, and collecting money from each youngster, I told Jean St.
Paul, one of the pastors in charge of the church the results of the
attendance so that he would can put them on the computer. Then I
passed out crayons to the little ones. After they finished eating and
coloring, I walked around to throw away snack wrappers, and Caprisuns
until all of them were done. They were thrown into the trash
afterwards. In addition to that, Mitsy and Josette, two other
volunteers at the church I attended, cleaned the room up before the
kids got back to the church.
During my eight grade year, I didn't
only plant at Miami Edison Middle school but I also volunteered at
Virginia Key Beach Park to perform a two hour beach clean-up project.
My responsibilities were to clean, put away cans, leaves, food, and
bottles into the bag. There was a point when I took a peek at seaweed
lying down on the sand of the beach, so I decided to pick it up and
hurl it away. Although it was extremely hot and exhausting doing
this, it made me realize how much things can get done with so much
effort and hard work.
Two years later, I offered to lend
teachers a open hand at Miami Edison Middle for a hour and Miami
Edison Senior High School for two hours during my spare time
afterschool. At Edison high, I taped posters on the wall in the
hallways, classrooms, wiped the boards, fasten the desks, filed,
graded papers, and assisted Ms. Cole, ninth grade reading teacher
with editing Yearbook. Since Edison High is across from Edison
Middle, I swiftly scurried to the middle school to aid eight graders
with their homework assignment. Also, I offered those snacks, juice,
and milk. There were days when I stacked books on the shelves at the
school library but also checked papers, and organized folders in the
classroom. Everything had to be straightened out. Over the summer, I
took out some dirt and anything that was polluting the grass at Oleta
River State Park to protect the plants, and environment for three
hours.
During the following year, I became a
member of Health Information Project, an organization which educates
and provide young teenagers topics related to health. As a peer
health educator, having the opportunity to educate high school
freshmen factual information on sessions like relationships, drugs,
and mental health inspired them to be aware of issues that transpire
within their community. I presented health related topics along with
other peer health educators for an hour and a half. Because of my
contribution as a volunteer and peer health educator, I earned thirty
four community service hours.
As a volunteer, my biggest challenge was
picking up, and carrying all the materials I needed by the time that
I finished with the tasks I did while performing community service.
Despite how overwhelming volunteering was, I managed to be devoted by
finalizing my duties. Giving back allows people to view who they are
as a person and what they can bring to the table. My most
satisfaction as a volunteer was serving the community by coming
together, cooperating with people, making new friends, and taking
ownership for what needs to be accomplished which does not have to
pay to guide others for free. The more students are involved in
serving their community, the more opportunities are opened out there
for them. Volunteering can empower the minds of those tomorrow. Being
able to commit to community service has given me an insight on what
it's like to make a significant impact on other individuals. From my
volunteer position, I learned that helping people is not a option but
a choice. From volunteering, I gained time management, and noticed
that it takes dedication to work and give service to someone else.
Showing my consideration for my well-being as a volunteer has truly
made a difference on how I am viewed positively today.
I see my activities as forward looking
because of the opportunities that I'm willing to seek now. Having the
opportunity to volunteer has been something I have been recognized
and awarded for. In my perspective, "forward looking" means to
contribute and being dedicated to doing something great that would
lead a positive influence on your future. Without looking forward to
anything, people won't be able to grow nor make a change that they're
willing to persist. The change that I seek to foster in the world via
my volunteer activities is motivating people to think positive, try
their best, and work towards their potential. If I were to come back
in ten, twenty, or even thirty years, I strongly believe that my
volunteer activities would have made a difference because of my
persona and strong perseverance to familiarizing myself with
community service since the seventh grade. People look up to me as
peer leader who is reaching after her goals and striving to achieve
greatness in her life. With volunteering, I would attain more
benefits as well as several advantages along the way. It has
definitely played a role in the person I am today and my
accomplishments.