Name: Marisa Stark
From: Portage, WI
Grade: Sophomore
School: Portage High School
Votes: 88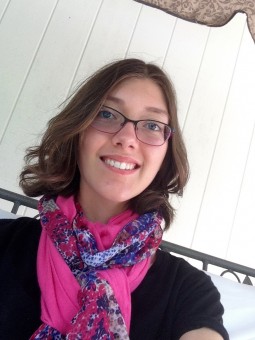 Volunteering:
The Power to Help Yourself and Others
By:
Marisa Stark

As I walked into the nursing home for my first day of volunteering, I
admit that I was a little nervous. Having been shy my whole life, I
did not know if I would be able to connect with the elderly
residents. What if they don't like me? What if I say something
stupid? My social anxiety was getting the best of me once again. I
told myself that it was simply going to be an afternoon of playing
games of trivia, giving myself the courage to walk through the
nursing home doors.
Within minutes of entering the building, I met a resident named
Janet. She greeted me with a friendly smile as we both headed toward
the game room. Not much was said between us at first, and I felt my
social anxiety lurking. When I started to regret coming, however,
Janet asked for my name. After I told her, she told me that her
granddaughter has the same name! From that point on, Janet and I
maintained a smooth conversation throughout the afternoon. It felt
great to be free from my social anxiety, even if it was only for a
brief period of time.
After my first and only day as a volunteer at the nursing home so
far, I was amazed at how great I felt. I had my first real
conversation with Janet. Finally, one that was not too forced or
scary for me. As I thought about how happy Janet made me, I realized
how happy I made Janet. The residents at the nursing home often do
not have family or friends to visit them, so the conversation that we
shared surely made her day a little brighter. I look forward to
volunteering at the nursing home again, eager to donate my time to a
cause that is not only great for others, but for my well-being.
In my future endeavors as a nursing home volunteer, I support every
person who is hesitant to volunteer for fear of not being the
"perfect candidate." It is important to appreciate yourself,
because the people who benefit from your volunteer work appreciate
you. You will learn that when you step outside of your comfort zone,
you have the power to better yourself and others. Take that leap to
volunteer right now, so that you can return years later and fondly
look back on the exchange of love and helpfulness within your
volunteer work. Through this experience, I realized that when you
volunteer to help others, you help yourself as well.