Name: Clayton Mercer
From: Anderson, Indiana
Grade: Junior
School: Liberty Christian School
Votes: 0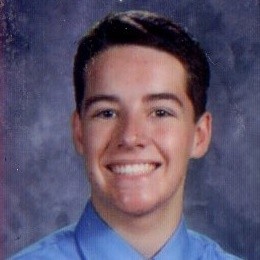 Volunteering
to Shape the Future
Volunteering is a completely different type of work. When a person has a career,
that person is working to support himself and to ensure a brighter
future for himself as well as his company/business. What drives a
person to volunteer is the desire to better the lives of others.
Volunteering is a completely selfless act as opposed to an actual
job. Through this work, a person is not only hoping to change or make
another person/organization life easier, but is trying to send a
message to everyone else to get out there and make a difference in
someone else's life. This is far from a transient impact. On the
contrary, it is a form of investment focused on the futures of
others.
I have volunteered at a hospital for two years now. I chose to volunteer at a hospital
because I like the idea of my actions helping people that are sick or
injured. I volunteer mostly during the summer about eight to ten
hours a week. My jobs that I do as a volunteer are working in the
hospital lab labeling medical kits, cleaning CPR dummies for regular
classes at the hospital, and (my favorite) playing my violin in the
hospital lobby to give those persons that pass through the lobby a
sense of calming or an outlet of stress removal. The satisfaction
that I gain through helping others is priceless and I love it. I like
the chances I get to make people's day better through my music and
help. Through all of my experiences as a volunteer I have learned
that it is my duty as an young, able-minded, healthy individual to
help others in a less fortunate situation and give them hope for the
future.
The biggest challenge for me as a volunteer, if I'm honest with myself,
more days than not, I find myself developing a negative, selfish
mentality of asking myself why I give up my time. I'm then reminded
that I can't look at my situation from a selfish perspective, but
from a selfless one. I am not doing this entirely for myself, but for
the hospital and all of the people that come and go or that are
directly or indirectly affected by their outreach. Every task that I
take part in, no matter how miniscule, will impact the lives of
others.
As a career, I hope to go into computer science. STEM (Science,
Technology, Engineering, and Mathematics) has always interested me.
Through advances in technology, I hope to enhance and make the lives
of the people of the world better. This is the way I perceive
"forward looking" and what it means to me. I believe that all of
the live lessons that I have learned through my volunteer work, as
well as the positive mentality of hoping to help others, will give me
the drive to work hard. I want more people in the world to volunteer
so that they can bless the lives of others and, in turn, be blessed
in a way similar to me. I think when I'm thirty years older, I will
look back and always be grateful for my chance to volunteer. I think
what I've done has "made a difference" because I think other
young, able-minded, healthy individuals will look at what I have done
and want to make a difference in the world as well. My goal is to
send this message to everyone, "Go and make a difference in someone
else's life."