Name: Jamal Bullock
From: Fairfield , Alabama
Grade: Sophomore
School: Miles College
Votes: 0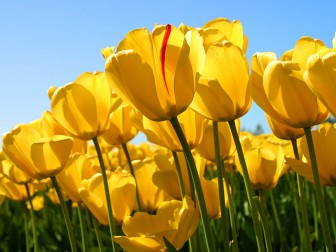 Volunteerism is defined as the use or involvement of volunteer labor. Not everyone
is dedicated to completing a task volunteered to do. Some people lack
the ability to successfully complete the task on hand. While some
lack the skills and abilities, others lack the patience and
determination. Being dedicated to completing a volunteered task shows
that you have great leadership skills. Being a leader is a key factor
to living a successful life. Volunteering can take you a long way in
life if you stay committed and dedicated. Throughout this essay, I
will explain the percentage of youth volunteers and how I dedicate
myself to volunteerism.
According to The Washington Post, twenty percent of adults under the age of 30
volunteered in 2013. This was determined by the census data analyzed
by the Corporation for National and Community Service. Also stated in
The Washington Post, it seems likely that millennials' volunteering
rate will climb higher. This is an outstanding way to show that the
youth can be helpful on various occasions. It will also show that we
as the youth are not the underdogs. Many people oppose to think that
our generation is lazy, under educated, and very doubtful. Studies
show that we the youth are in fact proving society wrong.

When volunteering to do a task, I make sure there are no obstacles in my
way. I ask questions like, what I need to do, how long I have to
complete the task on hand, and what precautions I need to take. I
like to know everything I need to know about the project before
starting. Gathering all knowledge about a volunteered task could make
the task easier to complete. Most the time, people who ask you to
volunteer to do a task has already done it. Therefore, they know the
task can be done and usually about how long it takes to complete it.
Working smart is another tactic I use when doing a task. It makes the
work ten times easier and you will not undergo so much stress trying
to figure out the next steps. When volunteering, I make sure all my
ducks are in a row and that I am fully dedicated in completing the
work. I vow to myself that I will not give up and finish no matter
the circumstances. In order to get people to see the good in you and
your work, you must show that you are worthy and committed to doing
just what you implied.
I have discussed the percentage of youth volunteers and how I dedicate
myself to volunteerism. Volunteering did not end with our generation,
but has just begun. Everyone does not see the good in the younger
generation. Most just sit around and stereotype the youth. We the
youth are proving to society that eighty-six percent of us can and
will make a good statement on the present. If you do not have passion
and desire, no one will see the potential and good in it.