Name: Katelyn Corrigan
From: Shakopee, Minnesota
Grade: 12
School: University of Mary
Votes: 0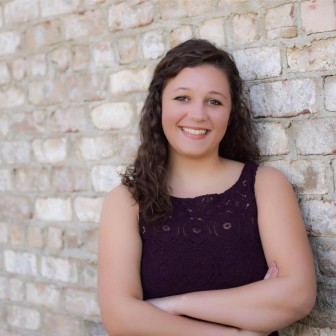 Katelyn Corrigan
Youth Forward
Scholarship 2016

Volunteerism That Leads to a Career
My volunteer work started in 10th grade and has consumed
my life in the most positive way ever since. I have volunteered over
500 hours each year in high school, each week I have volunteered
anywhere from 4 – 10 hours. My main focus in my volunteer work has
been through my church, mostly with youth. My roles have been
president of our volunteer pro-life group, I have been a part of a
lead team of 12 the past three years leading small groups in
conversation, volunteer work and retreats, I attended a mission trip
and I have also been a Sunday school teacher to a class of second
graders. Through this work I have realized that along with the joy of
helping those in need of guidance or physical labor, there is also a
very real struggle to reach the lives of the people who need your
help but are hesitant to ask. During my senior year a boy in my small
group needed a loving hand from someone who could listen without
criticism, this boy was a distraction to the others and did not want
any part of the church. I realized that I could not ignore his
comments but needed to listen, and in doing this he opened up and was
then a regular attendee to our monthly groups. The hardest part of
service is that often times the people who it need most resent it.
But by far the best part about my volunteer work was when I reached
out to that one person and I could tell I had made a difference.
While I was a Sunday school teacher I had a difficult group of kids
but to see them at the end of the year and all the progress they had
made and the joy in their smiles was something that makes all of the
work worth it.
The thing that I learned through volunteer work is that I want to
continue to help people, especially people who really need help. I
made the realization during my volunteer work that I want to become a
speech pathologist so I can help people be able to communicate with
their loved ones as best they can. My goal as a speech pathologist is
to learn American Sign Language and teach people who cannot hear that
they do not need to be limited to communication but instead can learn
sign language and communicate fully.