Name: Erin Karrh
From: Centreville, Maryland
Grade: 11th
School: Queen Anne's County High School
Votes: 0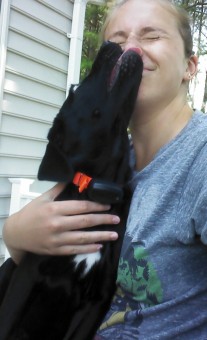 Helping others has always been my life goal. Volunteering is a great
way I can make a difference to others. I have chosen to volunteer
through a variety of different programs. I volunteer at my local
animal shelter, and I am a volunteer junior fireman at my local
firehouse year-round. I participate in Operation Christmas Child and
Adopt-a-Bear around Christmas. I am a member of the National Honor
Society, through which I participate in a variety of community based
volunteer activities. I started volunteering to gain the required
hours needed for graduation. I chose these areas of volunteering
because I thought that I would enjoy them the most. I can change the
world for the better and have fun at the same time.
I recently joined the fire company. I know that being a volunteer
fireman is not easy. I will see horrible incidents, and endure
intense and deadly situations. The fire company is a close knit
community and everyone holds each other up. When my friend threatened
suicide, everyone gave me advice and support. The most important
lesson I have learned from my fellow firemen is 'family doesn't
end in blood'.
I love knowing that I am helping people and animals, and making their
lives a bit easier. It's a very satisfying feeling to help others.
I feel useful and helpful, and able to change lives for the better. I
want to be a state trooper after college. I want to dedicate my life
to helping and protecting others, and I am starting to do that
through my volunteering. Looking towards the future, I feel I am
using my volunteer activities as stepping stones to begin changing
and even saving lives. I'm learning to work with all sorts of
personalities, and to keep a positive and objective attitude in any
situation. I've also learned to trust others for advice and help.

My volunteering responsibilities range throughout the different
activities. At the animal shelter, I will be asked to wash towels or
clean food dishes. For some reason, playing with the cats and dogs is
an undesirable responsibility. I'm always more than happy to pick
up the slack. For Operation Christmas Child and Adopt-A-Bear, I pick
out fun and useful items to send to less fortunate children and
families as Christmas gifts. These organizations are so fun to
participate in because I feel like Santa Claus. At the firehouse, I'm
always there to help wherever a hand is needed. The biggest
volunteering challenge for me has been learning the ropes at the
firehouse. I still mix up the engine and the tanker all the time, and
I cannot name all the tools yet, but I'm a fast learner.
I hope that through my volunteering I can make my community a little
happier and safe. I hope to come back in twenty years and see every
child with a gift on Christmas, and every animal with a home.
However, there are still many in need, and my work isn't done.