Name: Madeleine Lee
From: New York, New York
Grade: 11
School: The Bronx High School of Science
Votes: 0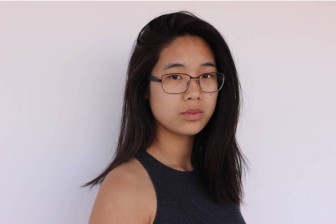 Volunteering at the Lower East Side Ecology Center in New York City has made me
realize how important the spirit of volunteerism is in terms of
maintaining the environment. This summer I began volunteering for
about twenty hours a week for six weeks. In the stewardship program,
volunteers learn which weeds to pull out and which plants to keep. In
addition, we also worked on street tree beds by clearing the garbage,
pulling out the weeds, decompacting the soil, and adding compost to
the loosened soil. We also watered plants and planted bulbs, and
overall maintained the health of the native plants and the appearance
of the park. Manually pulling up weeds is better for the environment
than applying pesticides as well.
The most satisfying part is comparing the appearance pre-weeding and
post-weeding. After an area is cleared from weeds, the whole area
looks generally cleaner and neater. The native plants finally have a
clear space to obtain the nutrients and water they need to grow.
Besides working in the park, we also worked in tree beds. These tree
beds located on the street are usually filled with litter and
overgrown with weeds. I feel that by helping just a couple of trees
can help to alleviate the effects of global warming. By protecting
the trees, we increase the trees' ability to absorb more carbon
dioxide. Some trees can also remove particulate matter, a pollutant,
from mostly polluted New York City air.
Although the work is very rewarding, there are a few challenges, one of which
is keeping up enthusiasm levels. During the summer, it's difficult
to remain enthusiastic while working under the bright sun in hot
weather. However, working under the shade is bearable. Keeping the
mosquitoes away is a bit of a challenge as well.
Through my volunteer activities, I hope other people will begin to volunteer
their time and understand that by taking care of the land and
vegetation, it will take care of us too. Protecting the environment
has long-term benefits, and the environment is being too quickly
degraded. Environmental awareness is the first step to reversing the
damage. All the volunteers' work will definitely pay off in the
long run. In the case of working in the tree beds, helping the tree
just once will have long lasting effects – adding the compost and
decompacting the soil will give the tree more nutrients and will
further its ability to take up water.
Overall, being mindful of and respectful to the environment should be a
lifestyle choice. The rate of environmental degradation is alarming;
however, if we slowly begin the repair process, there will still be
something left for future generations.