Name: Samuel Thomas Turner
From: Boise, Idaho
Grade: Gap year student
School: Boise High School
Votes: 0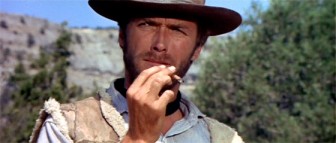 "Knock knock". The sound of my soft knuckles against the hard sun
worn door echo through the entryway. I can hear the shouts, giggles
and occasional tears of the kids behind the door. Until now I haven't
even considered what I'm getting myself into. The dread hits my
chest and sinks into my stomach. The iconic Apollo vs. Rocky fight
scene flashes through my head as Leahann, the director of City Light
Women's and Children's Shelter opens up the heavily locked door.
"Hello Sam! Good to see you."
I first got involved with volunteering when I was about 11 or 12. I
played Club Soccer and it was mandatory that my teammates and I had
to do 8 hours of volunteer work every season. Our parents organized
everything. We helped out each fall through a program called 'Rake
up Boise', where about 6,000 people volunteer to help maintain the
yards of the Elderly or Disabled. We were young. We didn't really
care what we did or whom we did it for; as long as we were together
we had a fun time. I stopped playing soccer when I was in 7th
grade. My next experience wasn't until 9th grade where I
started getting into bikes, Commuters mostly. As a way to learn more
I volunteered at a local non-profit called Boise Bike Project, where
I took apart and built up bikes that would eventually be donated to
the underprivileged. The instructors showed us how to build up and
take apart bikes, and after a few hours of volunteer work I had
absorbed enough information that I felt I was a pretty proficient
Bicycle Mechanic. I stopped going. In High School a friend of mine
wanted to started 'Buddy Club' a club that was responsible for
tutoring kids who lived in assisted living shelters twice a week for
90 minutes at a time. He asked my help with getting the club off the
ground. No one really seemed interested. I helped him with marketing
and incentivizing the club. It was actually quite a bit of work.
Holding meetings, RSVPing volunteers, all mixed with balancing school
and extra curriculars, it made me respect the people that manage
large-scale organizations. I became frustrated when people wanted me
to check off their hours, to verify they came, to give them a
recommendation. I was upset at the selfishness of the volunteers, all
for a resume builder? It just seemed so fake. Then I had to take a
step back. I was essentially that same person with all my experience
before. Only volunteering to benefit myself.
After helping out for the first year, my friend made me
Vice-President of Buddy Club. I'd like to say that from my first
experience helping others it clicked, that I understood the
importance of giving back more than taking, it wasn't so easy. It's
an internal battle that I have to fight in order to be selfless. But
just like Rocky, I will prevail even when it seems doubtful.