Name: Sarah Rushing
From: Statesboro, Georgia
Grade: College Freshman
School: Georgia Southern University
Votes: 0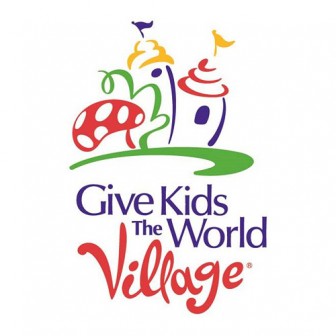 I could see the top of her black, curly hair as she clung to my side,
glitter covering her face and her nails painted her absolute favorite
shade of purple. This child, this sweet young girl that I held in my
arms was someone's baby. Every day, a mother and father had to look
at this precious little girl and know that she was going to die. She
had a flame within her that burned so brightly, but her time was as
short as that of a birthday candle. But here, in the magic castle of
Give Kids The World, she could forget.
Over 50% of wishes granted by the Make a Wish Foundation are for Disney
World. But, unknown to those of us who have been fortunate enough not
to experience this, the children do not stay at Disney World. The
children and their families are actually housed at a nearby theme
park called Give Kids the World and they attend Disney parks and
Universal Studies during the day. It is a top-priority EMS location
and is run completely off volunteers working with the mere 140
employees. The spring semester of my freshman year of college, I was
able to work there for a week with a group of kind and big-hearted
students.
On May 8th, twelve Georgia Southern University students climbed into a university
van and drove 5 hours to Kissimmee, Florida. We knew what we were
going to see, and we knew it would be hard. We were trained for each
station that we were assigned upon our arrival. It seemed easy
enough, until we actually met the kids.
When you imagine the kind of child that goes to a place like Give Kids the
World, you imagine an obviously sick child. Maybe they are bald from
chemo or have some kind of tube hooked up to them. I would be lying
if I said that wasn't true, but it was only true for a small
percentage of kids. Most of them looked completely healthy. They
dressed in princess and superhero costumes and played in waterparks
and you would never even know.
But we did know. We knew that out of every family we saw, at least one
child was sick. Every night when we would return from our shifts, I
would cry for the children. I would cry for their parents, siblings,
aunts, uncles, and grandparents. I kept myself busy during the day,
but at night it broke my heart. If I learned anything, it was that my
problems aren't so huge. Things are going to be okay and nothing is
ever as bad as it seems. It was heartbreaking, but I would go back
every single day of my life if I could. I learned to appreciate what
I have. It is our responsibility to give to those who have less than
us and to fill this world with love and hope instead of hatred and
evil.