Name: Tanner Simon
From: Duluth, MN
Grade: Freshman in college - Fall of 2016
School: Will be attending: College of St. Scholastica
Votes: 0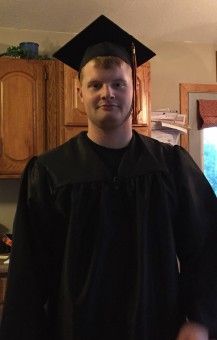 Work
Camp Mission Trips
Tanner
Simon
In the 8th grade, I started participating in the Work Camp Mission Trips
selected by the local church groups in my area in Southeastern
Minnesota. Our group, the Sharcs, have traveled to Michigan, New
York, Indiana and Wisconsin to help those areas in need that have had
some sort of devastation happen to their area in the past. We
have built ramps for those people with disabilities to get into their
homes, we've painted the inside and outside of people's homes,
cleaned houses and whatever else we could possibly to do help those
in need.
There is a lot of despair around this world with people that are in so much need of
help and it only takes one person to say, I can help you! I have
learned so much from people and from these trips. There is so much
diversity and everyone is different and at a different time in their
life and everyone is in need of help. Most of the time, people can't
control what happens in their area, such as, a large industrial
plant shutting down, causing unemployment and poverty in the area.
When this happens, these people don't have the means to keep up
with the upkeep of their homes, so that's what they need people
who want to help. That's where Work Camp Mission Trips come in and
the people that want to participate in them.
The number one goal is to help and I feel so lucky to have been able to help for the
past 4 years.
I will be attending the College of St. Scholastica in the Fall and will be in
the Pre Med program. I want to continue to help those in need when
I graduate college. I would love to win this scholarship to help
me pursue that dream! Thank you for your consideration!