Name: Adina J Oneal
From: Jackson, GEORGIA
Grade: 12
School: Jackson High School
Votes: 0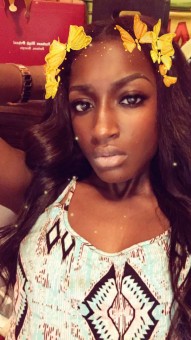 The area I have chosen to write about today is volunteering in the
annual can food drive at my church, Rising Star Baptist Church. My
church does an abundance of charities for not only for my community
but also for the surrounding counties and their communities. I chose
to participate in the can food drives because where I come I know
from personal experiences that not every family can afford to keep
every mouth feed and make sure every bill is paid to keep a roof over
their family heads. I wouldn't want anybody to have to suffer
because they're making sure their family is has a decent place to
live. I feel like I can make a difference for hundreds for families,
especially around the holidays with the volunteer work I'm doing.
Rising Star Baptist Church has a can food drive twice a month, every month, on
Saturday mornings. The can food drives starts at eight o'clock in
the morning and usually ends around two o'clock or three o'clock
the in evening including the number of cars we have to give a box
full of nutritious foods to, preparations, and cleaning up after the
last car has left. Or the can food drive food end earlier depending
on if we have enough food for every single car. I've been
participating in the can food drive for almost two years now. I've
enjoyed every Saturday spent with the families the come and my church
family. The saying "time flies when you're having fun" is very
true when we all come together for the can food drive.
My responsibilities for the can food drive are to help unload the truck,
check to see if we had every item the church ordered. I helped go
through each food item box to take out anything that was damaged,
expired, or open. I helped assign a few people to different stations
to pack a certain type of food into the every family can food box. I
also made sure each car had the proper the food items the needed
depending on the number of family members, ages of each family
member, and if they needed a specific type of food or drink. It was
my job to make sure my church family was warm on the cold days and
hydrated and cool and the hot days. Lastly I help with making sure
every family is satisfied.
My biggest challenge as a volunteer is getting the kids and the
preteens to actually stay focused on their responsibilities. The kids
like running around getting into everything and playing the other
kids from different stations. The preteens are totally obsessed with
their phones and social media websites. The preteens can be
antisocial creatures, if you let them, doing the can food drives
brings the out of that antisocial bubble. Another big problem is
getting a great deal of damage, spoiled, or partially opened food.
That could be a problem because the less food, we have the faster we
run out than we normally do. Every family that comes deserves to go
home with a box full of food to feed the family.