Name: Alexa Anderson
From: Bloomfield Hills, Michigan
Grade: alexaanderson3@gmail.com
School: alexaanderson3@gmail.com
Votes: 0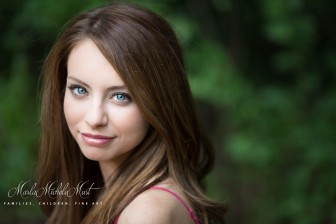 I have worked in a shelter that helps provide living, clothing, and
food for the homeless. I chose to become involved in it because I
believed that helping those in my community would be extremely
beneficial and rewarding. I organized clothing that was donated by
others so that the people at the shelter may wear it, which seems
like a minimal task. However, this minimal activity results in the
ability for those in need to have clean clothing while still being
able to have the appropriate clothing for a job, nice event, or
everyday fashion. I did this a few times a week for approximately
three or four hours, which wasn't too long.
Although the volunteering was easy for the most part, one of the
biggest challenges I faced was having to witness the chaos of the
shelter. It was clear that volunteering was a huge help to this
shelter because whenever I came in the building needed desperate
cleaning and organizing. My main task with the clothing was at times
overbearing because there was a good sized room filled with piles of
clothing that had to be organized, which takes longer than one may
think. It took about three days of volunteering just to clear major
portions of the floor and about another day to organize the clothing
appropriately within the room. Although the unorganized condition of
the shelter was a challenge, it was rewarding once my volunteering
helped improve the situation.
One of the best parts of volunteering at the shelter was finding
extremely nice clothing that would make a visitor very happy. For
example, there was one pile of women's clothing within the
donations that had Lululemon apparel, which was a very good find
within the rest of the clothing. It was good to know that there were
other people in the community that were willing to donate products
with such good quality to a place in need.
One of the biggest lessons I learned from the experience was that one
should never take things for granted and one should always be
grateful for what they have. While I may be complaining about not
having the most popular shoe brand, there is a whole building of
people who are barely able to buy themselves a t-shirt. It was a very
valuable lesson to learn and gave me something to think about in
terms of how I viewed the needs in my life.
I believe that my career interest in psychology may be helped by this
experience because my volunteering experience at the shelter taught
me how to work with people. Now these people may not need
psychological help like those I will be dealing with in the future,
however, basic people skills are very helpful towards my psychology
career and any career for that matter.
My participation in this volunteering activity is "forward looking"
because it is helping establish the idea that everyone in the world
should have the basic things needed to survive and others in the
community should be involved in making sure this occurs. Forward
looking, in this situation, means moving towards a better future.
This future involves creating a peaceful environment in which people
want to help each other so that everyone may experience a safe and
healthy life. I believe my volunteering at the shelter can promote
this idea of a peaceful world because it fosters the idea of people
helping people. If people depend on each other, instead of work
against each other, the world can be at peace.
My activities will have made a difference in the coming years because
volunteering to any degree can only help the world. Even if the
volunteering activities are small, they are gradually working towards
a better world because of the spirit behind the activities and the
benefit from the work.