Name: Gillian Faberlle
From: Orlando , Florida
Grade: 12
School: University High School
Votes: 0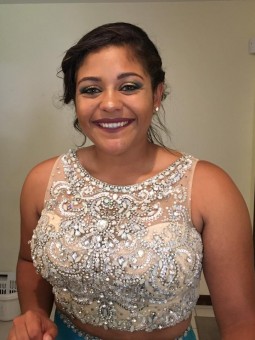 I have chosen to volunteer for the Ronald McDonald house. I chose to volunteer here
because I know that the families that are staying here are so focused
on their child in the hospital and aren't really focusing on their
own health. I have worked there for about 5 hours at least once every
few months. My responsibility was to prepare a meal for the families
that are of residence at the time. My biggest challenge was finding
time to go over and help out during this past year. My senior year of
high school was very hectic so I could only go every now and then
when I didn't have homework or tests/quizzes to study for. I got
the most satisfaction after the families would come down into the
dining room and finally have a home cooked meal. With the stress of
their children being in the hospital, I really wanted the families to
know that they are important and know that we are here to help. I
have learned to not take the things I have for granted. These
families are under so much stress and it really taught me to love and
cherish the time I have with my family. My interests are into helping
people with as much as I can. In the future I plan on taking my
cousins to go and volunteer when they are old enough to see that not
everyone has it easy and so they can learn from helping out.
Looking forward to me means looking at what college and careers hold for me. I don't
want to just sit around and wait for help to come to me. By looking
forward I want go out into the world and help anyone who needs it.
The change I want to foster is that more people should be out and
helping others. Many people take the stuff they have for granted and
I want to change that. I do think that in time my volunteer
activities will have caused a change. With everything going on in
the world right now, not many people are taking action to help but I
hope that in 10 years that will have changed. I want more people to
understand that even helping out a little bit will affect someone in
a good way and it will change how they see volunteering.