Name: Ileen Sanchez
From: Inglewood, CA
Grade: 12
School: Saint Mary's Academy
Votes: 0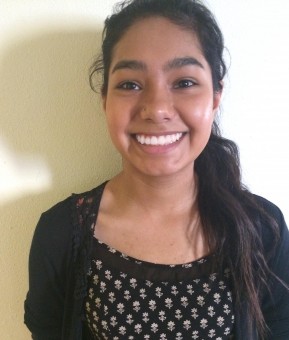 Ileen
Sanchez
I come from a world where I wasn't anticipated to achieve much. Being
expected to fail came mostly from outside forces, but a small force
unfortunately came from me. When I was young, I was not the most
intelligent student in my class or someone who was expected to be
successful.
One day I decided to volunteer at a hospital and I absolutely loved it.
Being in a great environment helped me get back up on my feet. I
asked questions in class when I didn't understand the lesson, I got
involved in my community, and I learned to depend on myself to
achieve my goals.  It was up to me to choose the path I wanted
to go, and I choose the path of believing in myself.  I
learned a lot about who I was as a person. I learned that I was very
hardworking, driven, dependable, thirsty for knowledge, and
someone who gets up after they are thrown down.
I volunteer every week for about three hours. I have such a blast. My
biggest difficulty is seeing those patients who are misunderstood or
mistreated. I know I'm just a volunteer but by volunteering my
confidence and love has grown. That is one of the many reasons I would like to be in the medical field. Everything is always altering and there is always something new to
learn in health care. I want to be a part of the rapidly changing
field of medicine because I have the opportunity to help others.