Name: Lori Kunst
From: Napa, California
Grade: Junior
School: Justin-Siena High School
Votes: 0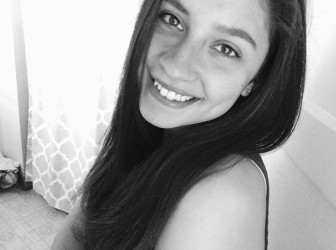 Youth
Stewards Making a Difference in the Environment

I have chosen to volunteer in the environmental area in my local youth stewardship council. I chose to
be apart of it because I feel strongly about protecting and
conserving the environment. I want to create a cleaner and more
sustainable atmosphere because it is connected to how we live every
day. I wanted to be active in my local community and do something
that I care about. Our group met for 2 hours once a month from
September 2015 to May 2016. We performed various service projects
that we planned and implemented ourselves, and in all I volunteered
for 30 hours. When we meet we get in teams and plan out a service
project. Usually the projects happened every two months. They
included recruiting other volunteers in my town and helping to plant
over 300 oak trees at a local park, participating in Coastal Cleanup
Day, hosting a workshop where we gave the volunteers a chance to
learn about native seeds, how to build birdhouses, and how to make
your own compost bin to help reduce landfill waste, and setting up
and creating a kid friendly booth at Earth Day to try and influence
the youth in the community to take action and try and make a
difference as well, because our generation needs to be aware of all
the issues in the environment and how to help conserve it.
My responsibilities as a volunteer were to communicate and coordinate
events and planning out different dates and times people were
available to do service projects. My other responsibilities included
gathering materials for our projects and being a leader for my team.
My biggest challenge as a volunteer was trying to balance all my
schoolwork while trying to be as involved as I could with my
volunteering.
I think seeing what I've accomplished as a volunteer gives me the
most satisfaction. Witnessing the difference I have made in the
community after all my hard work really does pay off. Gaining many
different skills also is a big satisfaction because it gives me more
confidence and experience for future jobs and real life. I have
learned that it doesn't matter how young you are, you can still
make a difference if you are really passionate about something and
are determined.
Looking towards the future, I see my activities "forward looking" by
creating a better future for the environment and influencing youth,
even just by doing the little things such as picking up litter and
teaching people to plant trees, because eventually it adds up and
makes a big difference. "Forward looking" to me means that you
are looking towards to how something will turn out in the long run
and how it will be effective in the future. But ultimately it's up
to us to care about these things. It's our responsibility to
protect and save the world we live in, and I am grateful I got to be
apart of that and will continue to try and make a difference.