Name: Holly Nelson
From: Hedgesville, WV
Grade: College Freshman
School: Shepherd University
Votes: 0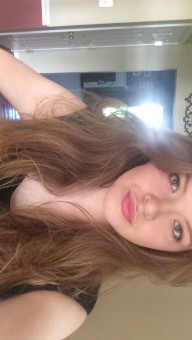 A
Heart for Hearing
By
Holly Nelson
When I first came to Shepherd University, I was convinced I was going to
focus on my school work and get out of college as fast as possible. I
was focused on the end goal: graduate with good grades. Well, my plan
didn't really fit me. I needed to social and emotional support of a
sorority. I went out for recruitment and I chose Delta Zeta, and
Delta Zeta chose me. One of the most important aspects of Greek Life
is volunteer work with local and global organizations. Three time a
month, we all go to our adopted highway for the Adopt a Highway
Corporation. We regularly hold fundraisers for the local animal
shelters and the Painted Turtle Camp. One philanthropy we are
affiliated with is closer to my heart than any other: The Starkey
Hearing Foundation.
The Starkey Hearing Foundation is a group that raises money for children
all over the world. They provide free hearing aids and doctors for
children with hearing disabilities, but they also provide a loving
environment for these children. The Starkey Hearing Foundation has
given over 100 countries the gift of hearing, and with my help (along
with the rest of Delta Zeta) we plan to continue this effort and
provide hearing for every child in need.
Growing up, I was always a very healthy kid, all the kids in my family were.
My family always give what we had to others in need. When my aunt and
uncle adopted a son, Brandon, we continued giving. Brandon was born
in Romania. He was a healthy, strong kid, but he was born without the
eternal structure of his ears. While still able to hear some, it was
always muffled. Brandon's hearing can be simulated by putting cloth
over your ears and hands pressing hard over the cloth. While it never
stopped him from learning, living, or loving like the rest of us,
Brandon had all the other difficulties associated with being deaf. He
had to be homeschooled because many of the kids in public school
would make fun of him because he had no ears, only slight bumps where
his ears should have been. After a few years, the family raised and
saved enough money to have Brandon's constructive ear surgery. Five
years later, he is living and loving just like the rest of us.
Brandon was lucky, he had our family to help him with this difficult
diagnosis. Many other kids around the world are not so lucky. With
the help of the Starkey Hearing Foundation, Delta Zeta, and myself,
many kids will have the opportunity to live with the gift of hearing.
I hope to continue my work with the Starkey Hearing Foundation to
help every person in the world, the gift of hearing is the gift that
keeps giving and everybody should have this gift.