Name: Amir DeVon Horton
From: Chesapeake, Virginia
Grade: 11th Grade
School: Virginia Commonwealth University
Votes: 0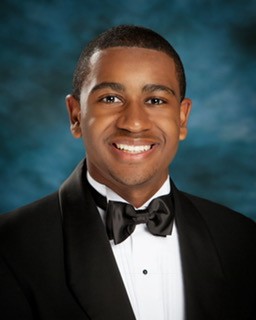 Amir
Horton
A
Medical Commitment
I served as a volunteer at the Norfolk Community Health Center. The
Norfolk Community Health Center specializes in providing aid to
individuals with a background of HIV and AIDS. From a very early age
I knew that I wanted to donate my time to helping those in need. I
initially found out about the clinic through my grandfather that
worked as a hospital administrator in Virginia. I sorted medical
documents of the patients receiving treatment at the center. I was
responsible for keeping track of important files of past treatments
given by the staff. Efficiently managing the documents became an
important task of mine when I began meeting the individuals coming
into the center. My volunteer work made me understand what those
around me were going through within my local community. I learned
that I could become a leader within the Norfolk Community Health
Center by contributing my organizational skills. Volunteering has
taught me that small contributions can greatly impact my surrounding
community. I was honored to become a part of the solution to help
those in my region coping with HIV and AIDS. I know that my
assistance at the Norfolk Community Health Center will have made a
difference for years to come. The patients that I helped by
organizing their medical work will have a portfolio of their
treatments to give to their service provider. Therefore, if those
individuals still need medical attention in the future, they will
have an updated account of their history. I donated fifteen hours of
my service annually to the Norfolk Community Health Center for the
benefit of those seeking medical help. Understanding that HIV and
AIDS was a prevalent issue in my society was one of the hardest
challenges I encountered as a volunteer. I was not aware that
Norfolk, a city that I grew up in, was a city surmounting high
HIV/AIDS rates. The opportunity I had at my local health center made
me aware of the ongoing issue within my region. I am grateful to
have worked with the medical team in providing support for those in
need. I want to contribute my help to those within and outside of my
community struggling with health issues. I am studying to become a
biomedical engineer that can positively impact the lives of those
dealing with medical problems. I know that I can create artificial
devices that will become the resolution for current wellness issues
in society.