Name: Christopher
From: Phoenix, AZ
Grade: College Sophmore
School: Gateway Community College
Votes: 0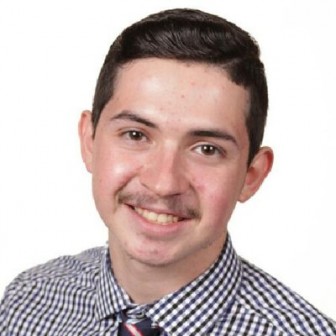 Christopher
Angulo
Youth Forward
Scholarship
July 22 2017
Altar
Boy

I decided that my present and future calling of volunteering is in
my church. Currently I serve as an Altar Boy. I decided to take this
route of volunteerism because our church is growing and more and more
people are needed to volunteer to make sure the church meets the
demand of our growing community. I enjoy giving back to my church
because here in this place is where I have seen life's change,
specially mine. I have currently volunteered 3 hours a week in this
church. As an Altar Boy, my duties are to aid the priest in the
celebration of mass from beginning to end. In the beginning, I help
in the entrance of the priest, accompanying him holding candles, a
cross, or simply with my hands in prayer form. During mass, I aid the
priest in holding books for him to read, carrying items over to him
such as the eucharist & wine, and washing his hands. Just like
the entrance, I also aid in the exit of mass carrying the same items
carried during the entrance of the priest for mass. The biggest
challenge of being an Altar sometimes is giving up your weekend. I
work all week sometimes even weekends, and go to school. Although it
may seem like I am giving up my weekend, it feels far much better to
serve in my community, than to "have to give up my weekend". By
serving in church, I know I am acting upon my part of serving in
society to ultimately help others. Knowing that I helped serve in a
mass that is constantly changing people's lives for the better
gives me great satisfaction. I am happy at the end of service (mass)
that I served in something that benefited the lives of others. I have
learned that there are many positions in church which are made
possible by volunteers. Things I would have never considered where
needed to make the church function are done by volunteers. Looking
forward I plan to continue to be an altar boy for the meanwhile, and
explore other parts of serving in church, such as technology which is
where I have some skills. I hope to help my church community,
specially by counseling. In the big picture, I want to get to counsel
others and help them through counseling done through church. In 10
years, my volunteering will continue to make a change in people's
lives even if I were to continue to be an altar boy by providing a
weekly mass for the wellbeing and spiritual life of the community
around me.