Name: Joseph Barkie
From: Higganum, Connecticut
Grade: Senior
School: Haddam-Killingworth High School
Votes: 0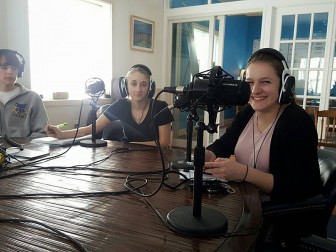 Volunteerism, within my household, my community, and my dedication to being a
selfless follower of the Christian faith, has always been a key
social responsibility in giving back that which has been received.
Most of my volunteer efforts have been through the youth sector of
the Healthy Communities Healthy Kids Coalition of Haddam-Killingworth
in Connecticut, named Ignite, and mostly with the intention of
preventing underage substance abuse, an issue that knows no
distinction in location or status. Through Ignite, we hope to
maintain a positive social climate within our schools and community
so our peers can still find entertainment and relaxation without
physical harm.
With nearly 100 documented hours of community service throughout my three
years of high school so far, I strive to volunteer myself to my
community as frequently as I can. On average, about 2 hours of my
week are dedicated to volunteerism. As a representative of Ignite in
the coalition, my responsibilities occupy much more than these 2
hours a week. Being a leader in Ignite forces me to always be the
best person I can be, so I may be a model to others around me.
My work as a volunteer has embodied many forms, even combined with my
passion for playing music through a Relay for Life team with other
local musicians to host concerts and raise hundreds of dollars for
fighting cancer. Furthermore, I host a radio show dedicated to
leadership and volunteerism on an online station in a neighboring
town. The show, entitled Young Achievers, airs weekly during the
school year and aims to connect the youth of several communities by
highlighting their leadership and volunteer work, and simultaneously
spreading their passion among those who may not already be actively
involved.
The greatest challenge I face as a volunteer has always been reaching out
to underclassmen, as they frequently overlook the significance of
Ignite and take interest solely for the benefits of membership.
Because of this hardship, I receive the most satisfaction when a
student grows to appreciate volunteerism and Ignite for their true
purpose: helping our community stay healthy and happy. If it were not
for these hardships, I would never have learned my most valuable
lesson from all the work I have accomplished with Ignite; it is
impossible to teach others to always abstain from poor choices such
as underage substance use. Therefore, it is much wiser to teach
others how to avoid making certain decisions and always maintain a
specific level of safety.
A significant aspect of volunteerism is the future, and how the work
being done will come to affect it. Stressing this "forward looking"
mindset is hugely important for those who strive to make enduring
achievements, as volunteer work done any time is never only relevant
to that one time alone. I hope that my work helps to foster an
all-encompassing kindness in my community and beyond; if everyone was
to have just more sympathy, maybe volunteerism wouldn't appear so
volunteer-oriented, but instead, as a community norm.