Name: Horacio Castillo Del Rio
From: Stockton, CA
Grade: 10
School: Weston Ranch High School
Votes: 0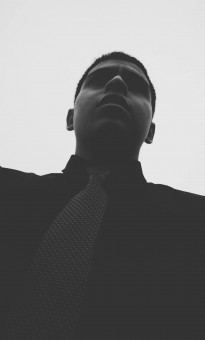 Poverty, the state or condition of having little or no money, goods, or means of
support, currently effects over .5% of the united states according to
statics. There are over 2000 individuals who are currently homeless
in my city (Stockton). Stockton is infamously known as the third most
dangerous city in America, not only is the crime rate high but the
amount of homeless people is extremely high. The "problem" is
evident in the city and many organizations have taken matters in
their own hands.
One of the organizations being Key Club, which promotes community service
through high school students. Fortunately, my high school has the
honor of having a key club and I have been a member since my freshmen
year and I am currently the Vice President of the Club. Key club
focuses on giving back to the less fortunate more than anything else.
For the last 3 years of my life I have spent most of my weekends and
my free time helping the community and all I hope for is that I can
at least change one person's life. The thought that just giving
your time can help someone's life is incredible and it is what
motivates me the most. One of my main goals in life is to be in a
position in where I can change a person's life. I am young and by
far able to change a person's life but I do know and I hope
everybody my age knows; that even if we are young we can still help
by donating our time to help the community because together we are
stronger and together we can spark a change.

Most of the events we participate in are helping the homeless
oriented through local organizations like Bread of Life, Stockton's
Family Shelter, and St Mary's Dining Hall. My club members and I
have spent endless hours volunteering at these organizations because
they are truly helping the homeless. Bread of Life gives out huge
amounts of Groceries for free every month, the family shelter
provides housing, St Mary's provides 3 meals a day every day and
provides counseling and even life coaches for free. The amazing thing
about these organizations is that they are mostly operated by
Volunteers. People who have donated their time to help others which
is a beautiful thing and deserves the utmost respect.
Volunteering at organizations like Stockton's bread of life or any of the
organizations I have talked about are in a big way an example of
"Forward looking". When you volunteer at these organizations
you're giving them strength that allows them to help people. If
everybody at least once in their life decides to volunteer, we would
provide a great future for these organizations. That in ten, twenty,
or even thirty years we could come back and still see these
organizations strong and active. But they would not be active if you
did not donate your time.