Name: Courtney E Toth
From: DOUGLAS, Georgia
Grade: 10th
School: Coffee High School
Votes: 0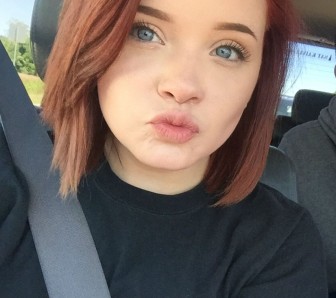 "Be the change you wish to see in the world." I had heard this quote many times
before, but it was not until my 8th grade year that I truly started
to understand its meaning. My mom, a social worker, would often make
after hours home visits. Even though no details were ever shared, my
view from the car window revealed a world much darker than my own.
Knowing others were suffering was just the beginning of my
inspiration for helping others; I wanted to be the change that Gandhi
spoke of.
At the age of 13, I had my first opportunity to make a difference. I discovered that
rape victims or any other victims of sexual abuse (including
children) in my community were not able to receive the appropriate
treatment due to lack of equipment and personnel. When a rape victim
came forward, they had no choice but to self-transport themselves to
the closest center for rape victims, which was approximately an hour
away from my town. Many problems arose from this situation. For
example, young victims who disclosed abuse by a family member would
often recant their stories after making the hour trip for needed
services. Sometimes rape cases were never pursued due to victims not
having transportation or financial means to make the hour commute.
Statistically speaking, 1 in 4 girls and 1 in 6 boys will be sexually
abused before the age of 18, and approximately 70% of abuse goes
unreported. it's easy to understand where much of my motivation
developed. There was a need, a need to help those who were not able
to help themselves, and I was motivated to make that change.
I booked speaking events with local organizations such as The Lions Club, The Rotary
Club, and Delta Kappa Gamma. I asked to take part in a weekly radio
broadcast to get the word out to the community about the injustice
taking place in our small town. I knew if anything was going to
change, the people of the community needed to be educated. It was
hard. The most difficult part of my journey was opening people's
eyes to the fact that sexual abuse was happening at a large-scale in
our own community. I pleaded for donations, so I could get people
the treatment and help they deserved. I sold Valentine cards and
t-shirts to help raise funds. Alone, I raised over $3,000 for a new
Rape Crisis Center. I was asked to serve on the Child Advocacy
Center's fundraising committee, which hosted an event called "When
Pigs Fly". The event raised over $61,000 for a new Rape Crisis
Center. I continued to volunteer at the Child Advocacy Center and
Rape Crisis Center by donating my time to help with annual
fundraising events. My story was published in the local Coffee County
Magazine and somehow, the state capital received word regarding my
efforts. A resolution was drafted in my honor by the Georgia House
of Representatives, but the recognition is the last thing that
matters to me. Knowing that I made a difference in the lives of
people within my community is such an amazing feeling.

When this project began, I was 13 years old. It took about two years
after I got involved for my community to proudly say that we have a
Rape Crisis Center. I'm now 17 and have donated over 200 hours to
this project. This project has taught me that being passionate about
something is exactly what you need to make positive change. It
doesn't matter how old you are or where you come from; all that
matters is your determination to make the lives of other people
better.