Name: Miranda Ruth Fielding
From: Logan, UT
Grade: College Freshman
School: Utah State University
Votes: 5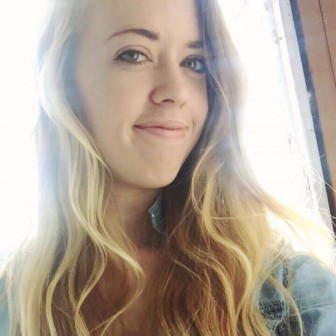 Service provides an opportunity for you to give nothing more but your
time to those who need help. I have had many opportunities to serve
those around me, but the most memorable one is my humanitarian work
in the poor country of the Dominican Republic. Although it is certain
that just giving these poverty-stricken people a pile of cash would
have helped them, my team and I put our money where our hands were
and helped these people rebuild their lives emotionally and
physically by helping rebuild homes and gardens.
I spend 18 months in the service of the Dominicans. Though I was embraced by
them and their culture, I am convinced that they helped me much more
than I could have helped them. As a volunteer, I was given multiple
responsibilities. Service was our most prominent goal, and this drove
us to build homes, plant gardens, visit the lonely, and give hope to
the deprived. I also had the frequent opportunity to train those who
were coming in to start. I helped them understand the best way to
help the people, and with time I got to see them thrive.
The people of
the Dominican Republic may be poor, but what they lack materially
they make up with their strong will to fend for themselves. As
volunteers, it was often hard to get the people to let us help them.
We would often be looked down upon by the very people we were on a
mission to serve because they preferred to see that we were helping
more because of pity than out of love.
There are multiple different types of smiles. You know the type of smile you
see when a child receives something that they have longed for, or the
smile of a parent when they see their child for the first time? I got
to see these smiles so often that I received one of my own.
It's amazing to see how much work we can get done for the benefit
of others when we decide to forget ourselves. We are taught to worry
only about our wants our needs, and our
desires, but with this viewpoint we are blinded to the
needs of others. There are certain loads that we can help lighten for
others, and the moment that we put down the mirror is when we get the
most meaningful, important work done.
By volunteering, we are offering our hands to help build a better
future for those around us. "forward looking" is an appropriate
phrase used when referring to volunteer work because we all live in
the same world, and together we have the responsibility to make what
we have around us better. I seek to help improve the lives of those
who don't have the power or resources to do it themselves.
Personally, I believe that if we want to change the world, we have to
do it one person at a time with determination and overflowing love.