Name: Heather Brockwell
From: Dewitt, VA
Grade: 12th
School: Dinwiddie High School
Votes: 0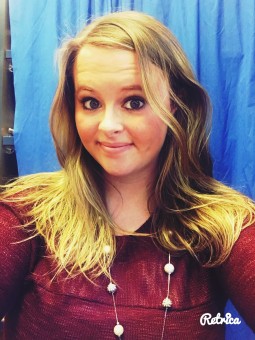 Children
Always Make it Better
Throughout my life, I've had the pleasure to be exposed to many different
volunteer opportunities. I have volunteered through mission trips,
youth group activities, school opportunities, and community programs.
While I was in high school, I did at least twenty-five hours of
volunteering a year, and I have done roughly the same in the year
since graduation. Though I have worked with an array of assignments
and people of all ages, my absolute favorite group to work with is
children. I have volunteered in an autistic classroom with
five-to-seven-year-old students, volunteered at a summer camp with
nine-to-thirteen-year-old campers, and volunteered with various
community workshops for youth of varying ages. I choose to work with
children because it is fulfilling and heart-warming to both myself
and those that I'm helping. I love the look in their eyes when they
thank me for helping them. My responsibilities while volunteering
have included making sure the young ones are having fun while being
safe, making sure they behave, assisting them with simple tasks, and
overall childcare. My parents are both teachers, and they both have
told me about how fulfilling is to have positively impacted a child's
life, which only fueled my passion for volunteering with children
even more. You never know what kind of background these little people
are coming from, so providing a little care and affection to a child
may go a long way if they do not receive too much of that at home.
The downfall of this kind of volunteering is that I'll form
attachments to the youth I work with, and then it's sad when my
volunteer work with them comes to a close. My biggest satisfaction,
though, is knowing that I've had the chance to help a child, and
that means the world to me. I chose my career path based on this same
feeling; I want to be a speech pathologist, specializing in children.
This way I will be helping little people in need every single day I'm
on the job. When I think about my volunteering endeavors and "forward
looking," I think about how my activities until this point in my
life have prepared me for a career in a similar area, and for having
and caring for a family of my own one day. As far as making a change
through my volunteering activities, I do not expect outside people
looking in to remember me or my efforts; my hope is that the youth I
have worked with will look back and have benefitted from my efforts.
If more people volunteer like I have, maybe more children will feel
cared for and loved, which could inspire them to do the same for
generations under them when they grow up, and the wonders of
volunteering with children will continue and spread like wildfire.