Name: Nina Wurzelbacher
From: Cincinnati, OH
Grade: 11
School: Seton High School
Votes: 27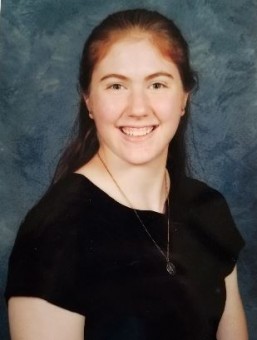 Three years. Has it really been that long? It must have been. I remember
Amilcar, too little to speak, escorted by his big sister each Sunday.
Now, Genesis is too old to come with her baby brother, but Amilcar is
now speaking and drawing on his own.
I started volunteering for Children's Church because I needed service
hours and thought it would be a good opportunity to practice my
Spanish with the children who frequent Holy Family Church. However, I
never realized how much of an impact one hour a week could have on my
life. When I arrive, the volunteer leaders have already planned the
craft for the day, so I merely set up the activity and wait for the
children to arrive. All the boys come running in first, followed by
slightly more sedated girls, but I greet them all the same: "¡Buenas
mañanas! ¿Cómo están?"I
ask them. Evelyn always looks for me to give me her shy smile, while
Donovan grins and scampers around the room in search of mischief.
Children have come and gone, but I have made an effort to know each
by name—and it shows, in the trust and love they shower upon me.
We all pray together, and then we talk about the gospel and our craft and
how we can be kind to one another. It is my job to manage the kids
and help them with the activity, but in reality, I spend most of my
time learning how to smile and how to listen. Speaking with a child
who does not speak my native language has lent an entirely new
significance to the word "listen," as it must mean listening to
the child and his meaning, not merely to the words. In my struggle to
communicate, I have been taught indescribable patience by children
who are happy to repeat themselves a hundred times over, merely to be
understood. I have volunteered to help teach the children, but I have
been blessed with so much more in return.
Now, after three years, it is time to say "adios" to my beloved children. As I move away to college, I will
continue to pray for them and their families. And I will know that,
although I will not be there with them any more, that I have truly
made a difference in their lives. I will content myself to know that
I have built a strong foundation for the future because this, in
fact, is what the future is built upon: children. Every child
deserves the chance to be loved and to be called by name; they
deserve the opportunity to learn about God and love Him. I have been
there to give them that opportunity so that, some day, they can teach
their own children.